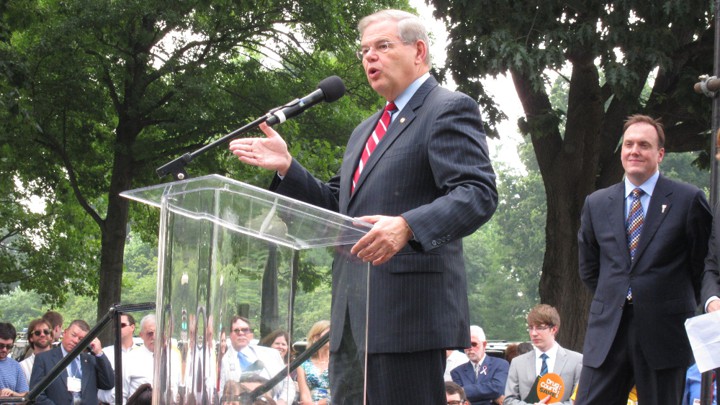 Two weeks after Hurricane Sandy devastated parts of the East Coast, lawmakers in the region are calling for more federal assistance for the recovery effort.
With hundreds of thousands of people in several states still without power and much of the coastline still ravaged, Rep. Peter King, R-N.Y., said his constituency on Long Island needs more federal assistance.
"There are whole communities, thousands of people that are going to be homeless, and the devastation is enormous," he said on CNN's State of the Union. "I have asked the president if he could send in more members of the Army Corps of Engineers and more FEMA workers and people from the Energy Department because the Long Island Public Authority has failed miserably. They are not doing their job or communicating with the people."
Sen. Robert Menendez, D-N.J., sounded more hopeful, saying power was likely to come back in his state in coming days.
"We need to focus on those that don't have family to stay with in the interim, and the next issue in addition to housing is getting the rest of the power on," Menendez said. "I think most of that will be accomplished, hopeful by the end of the day, early tomorrow, and then the next thing is reconstruction, and that's a long-term proposition."
See all NJ's Sunday show coverage | Get Sunday show coverage in your inbox
We want to hear what you think about this article. Submit a letter to the editor or write to letters@theatlantic.com.