Latino, Black Public Workers Restoring NYC Subway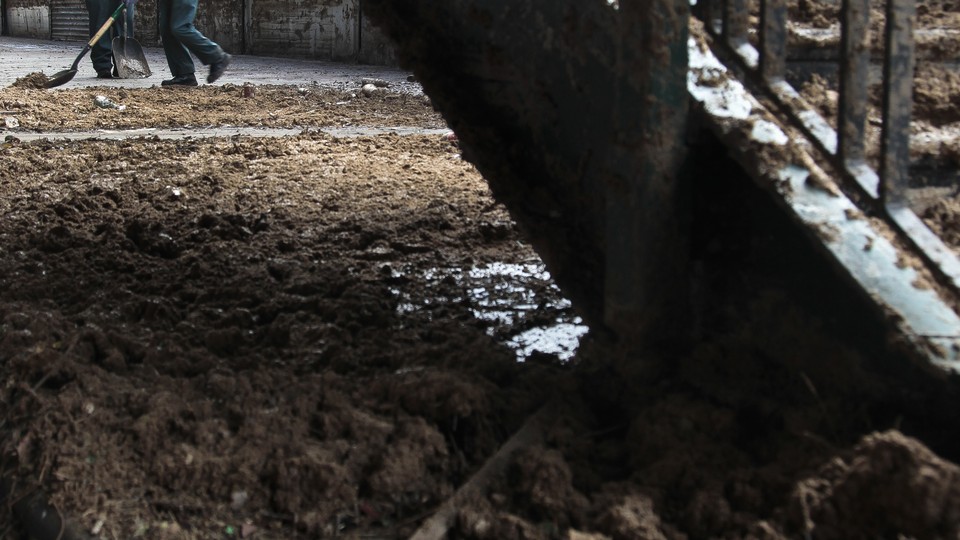 A substantial proportion of workers toiling to get the nation's largest transit system rolling again are people of color.
(RELATED QUARTZ STORY: Hey, Northeast hardhats: Construction jobs to surge)
Ferocious winds from Hurricane Sandy left tree trunks and even a 40-foot boat blocking New York's subway tracks, photos in the Metropolitan Transit Administration's website show, and flooding has crippled the system, Colorlines.com reports.
While parts of the system opened Thursday morning, employees — about two-thirds of whom are minorities — are working around the clock to clean out other subway segments.
Mayor Michael Bloomberg estimates train service will be restored within five days, and acknowledges the danger involved in getting it back on track. "Subway workers have to walk the thousands of miles of track to inspect the subway tunnels," the mayor said, according to Colorlines.com.
The article provided a demographic breakdown of subway workers from a 2009 New York City Labor Market Report. The report examined 2007 data.
3 of 5 urban transit workers are black or Latino.
About 7 percent are Asian.
More than 40 percent are black.
Approximately 30 percent are white.
Most are at least 45 years old.
Nearly 80 percent are New York City residents.
Some 43 percent have a high school diploma or GED