Japan Is Eager to Tap U.S. Natural-Gas Supply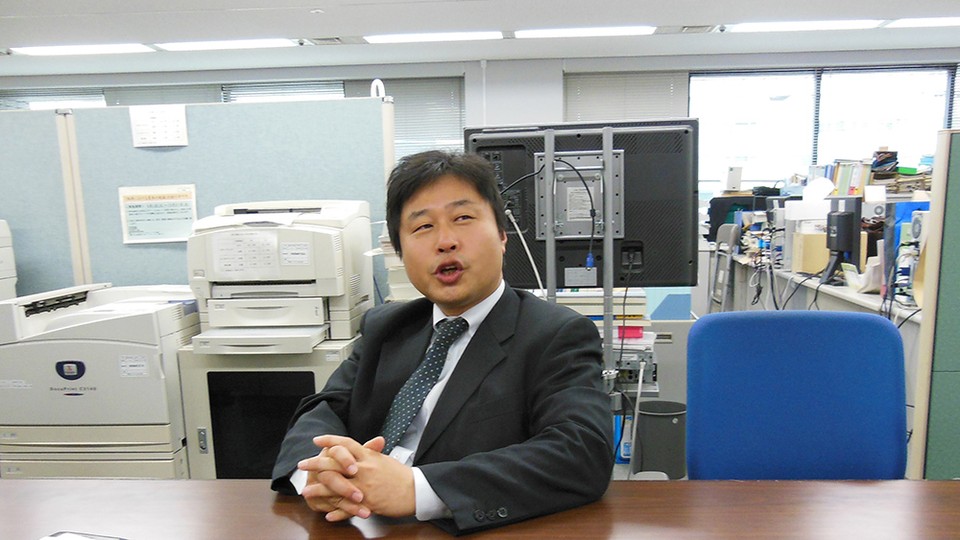 TOKYO — Congress could still block efforts to expand exports of America's newly abundant supplies of natural gas, but there's no question where Japan stands on the prospect of ships carrying liquefied natural gas from the U.S. arriving at its shores.
"From all the aspects, U.S. LNG is a very, very shining treasure "¦ for us," said Hirohide Hirai, director of policy evaluation and public relations at Japan's Ministry of Economy, Trade and Industry.
Hirai, former director of the petroleum and natural-gas division at the ministry, told National Journal this week that he is confident the United States will take advantage of the increased trade opportunity by allowing LNG exports to Japan.
Hirai said that his conversations with U.S. officials, energy lobbyists, and consultants about the growing natural-gas market in Japan have left him confident that LNG exports will get a "green signal" from the U.S.
"There should be some noises, of course," Hirai said, but he added that when he spoke to Energy Department officials about gas exports, "they didn't say no."
Hirai has spent a lot of time negotiating this opportunity with U.S. energy officials and his "friends" in Washington since the March 2011 earthquake, tsunami, and nuclear disaster that has resulted in the shutdown of nuclear power plants in Japan and has shaken the country's energy sector.
"As you know, without nuclear power, LNG is the most promising, most reliable "¦ alternative resource for us," Hirai said. Japan is already the world's largest importer of natural gas, with much of it coming from politically volatile nations in the Middle East. Japan also gets about 10 percent of its gas supply from Russia and is planning to buy more, despite the risks of price-gouging by the state-controlled gas company, Gazprom.
Into the picture comes the possibility of cheaper U.S. natural gas resulting from the shale-gas boom, which could be extremely helpful to Japan's struggling energy economy.
Developments in the United States present a unique opportunity for Japan and for the natural gas market, which is mostly dominated by government-owned or government-backed monopolies. The insertion of U.S. gas into the export market could break some of these monopolies and change the price of gas as a result.
The United States is in a good position to increase gas exports because it has a number of former gas-import terminals that could be converted into export facilities for far less than the cost of building new ones.
But some U.S. lawmakers worry that increasing exports could raise domestic prices and threaten the nation's energy independence. Sen. Ron Wyden, D-Ore., who is expected to chair the Senate Energy and Natural Resources Committee in the next Congress, has been one of the most vocal opponents of natural-gas exports and will likely take up the issue from his new post.
"The policy needs reconsideration," Wyden said in a statement earlier this month, referring to the current U.S. policy that favors approval of natural-gas exports to countries that share free-trade agreements with the U.S. "It could harm the nation's ability to achieve energy independence, combat pollution, and preserve the environment."
And Wyden's concerns don't even account for the possibility of exporting gas to Japan, which is not yet a U.S. free-trade partner. Japan is pushing to become part of the Trans-Pacific Partnership, a U.S.-led free-trade agreement to be negotiated over the next year.
On that score, Wyden said, "Any final agreement on a Trans-Pacific Partnership must not constrain the U.S. from reshaping its energy policy, which may include new treatment of natural-gas exports."
During a meeting this week with President Obama, Japanese Prime Minister Yoshihiko Noda urged the parties to "accelerate discussions" on Japan joining the TPP, which could open the doors to much-needed gas imports for Japan, among other free-trade opportunities.
The Obama administration strongly supports Japan's entry into the free-trade agreement, and the president reinforced that view during his visit to Asia this week.
Olga Belogolova is reporting from Japan through a program sponsored by the International Center for Journalists and funded by the U.S.-Japan Foundation