House's Job Site Seeks to Boost Staff Diversity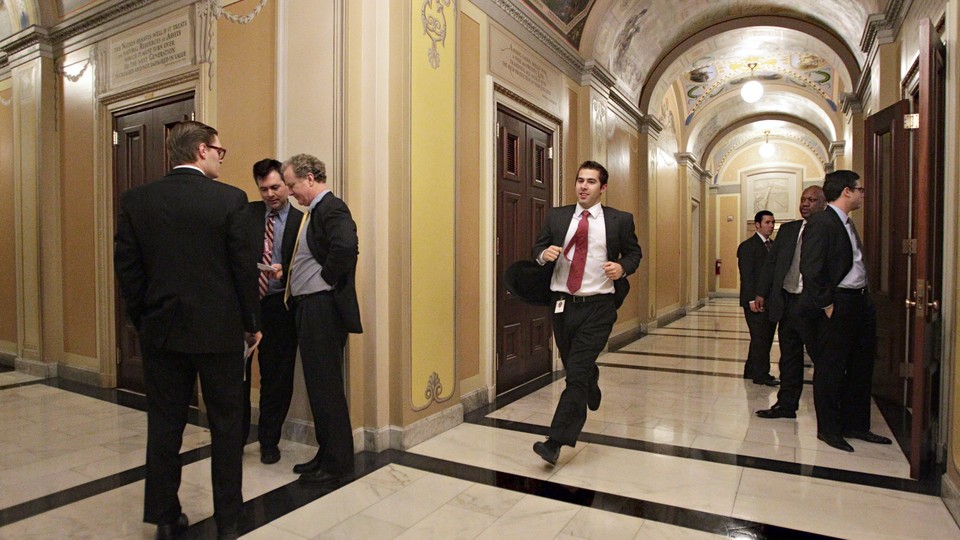 More than two years after then-House Speaker Nancy Pelosi, D-Calif., announced plans to create an online resumé bank to increase the diversity among Hill staffers, Democratic Whip Steny Hoyer, D-Md., has finally launched a site to do the job.
(RELATED SERIES: Diversity on the Hill)
Hoyer has two goals for the site, according to spokeswoman Mariel Saez: strengthening diversity in House Democratic offices, and making the hiring process — traditionally advertised through word-of-mouth — more transparent.
Those goals are not new. In fact, they were shared by a group of black lobbyists who met with then-Rep. Rahm Emanuel and Pelosi aides in 2006 and pushed them to make staffer positions on the Hill more accessible to minorities.
Pelosi eventually announced the launch of an online resumé bank in 2010, but she left it in the hands of Democrats on the House Administration Committee, who dropped the plan after the elections that fall put Republicans in control of the chamber. Republicans have picked up the initiative, and they say Democrats need to be the ones to finish what they started.
The new site, www.democraticwhip.gov/resumes, was jointly announced last week by Hoyer's office, the New Democrat Coalition, the Blue Dog Coalition, the Congressional Progressive Caucus, the Congressional Black Caucus, the Congressional Hispanic Caucus, and the Congressional Asian Pacific American Caucus. Applicants using the site may choose to disclose their race but are not required to do so.
Pelosi, while applauding Hoyer's announcement, still hopes that the resumé bank for all House offices that she planned will be resurrected as well, according to the minority leader's spokesman, Drew Hammill.
"We still hope that the House Republican leadership will support this effort and make the website an institutionalized and bipartisan function of the House of Representatives," Hammill said.
Paul Brathwaite, a lobbyist at the Podesta Group and a member of the group that encouraged Democratic lawmakers to diversify their staffs in 2006, remains cautiously optimistic about the new resumé bank.
"I think it's a great first step, but a lot more pieces need to go into the puzzle," Brathwaite said. The other pieces would include making the resumé bank campus-wide, establishing a metric to track its success, and, most importantly, hiring someone whose primary job is to oversee the site and help match qualified applicants with members who are hiring, he said.
Just such a position exists in the Senate, where Majority Leader Harry Reid, D-Nev., established the Senate Democratic Diversity Initiative in 2007. Over its five years of existence, the Diversity Initiative has recruited more than 700 candidates and filled more than 200 jobs in Senate Democratic offices.
Reid applauded Hoyer's efforts and offered his staff's support.
"I congratulate my House Democratic colleagues for this vital initiative," Reid said in an e-mail to National Journal Daily. "It is further proof that we are the party of inclusion."