Friday Election Roundup: Vying for the Diverse Vote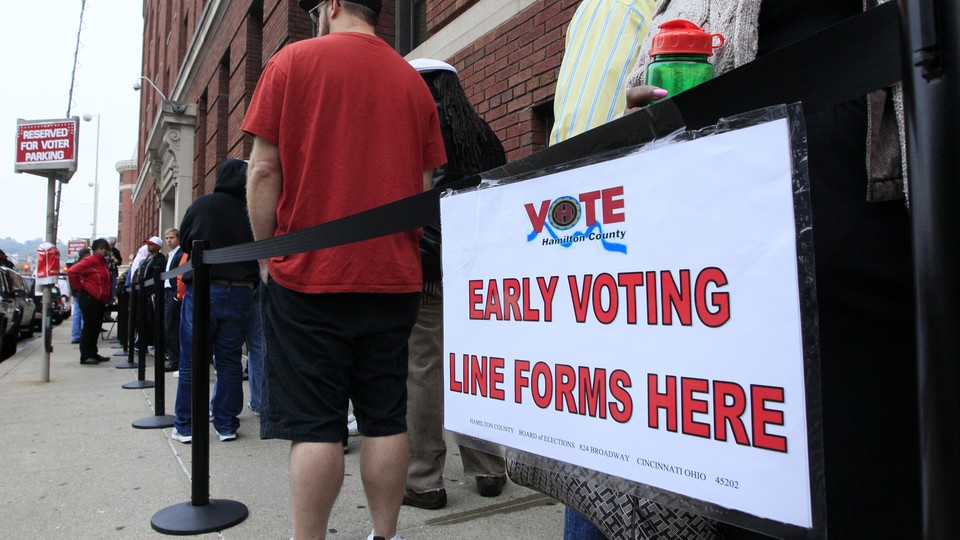 Here are stories that offer insights into the nation's ethnic and racial minorities, judged to be particularly important during the 2012 elections.
The county's leading black, Latino, and Asian news organizations back presidential candidates based on their stands on the issues, not race, according to an analysis by New America Media, a coalition of ethnic media outlets.
Labor unions, students, and religious groups are joining to mobilize Arizona Latino voters in an effort to oust Maricopa County Sheriff Joe Arpaio, the self-proclaimed "America's toughest sheriff," The New York Times reports.
Also in Arizona, the parties are galvanizing efforts to attract Latino voters in the hotly contested race for retiring Sen. John Kyl's U.S. Senate seat. The election pits Democrat Richard Carmona, who served as U.S. surgeon general under President Bush, against Republican Rep. Jeff Flake, a businessman and son of a founding member of a Mormon dynasty.
Will Virginia's largest minority group come out to vote in historic numbers as it did in 2008? A gallery of pictures from The Washington Post explores enthusiasm among black voters in Virginia, who account for 20 percent of the electorate.
A 99-year-old Florida woman, whose life spanned 24 presidential elections, has cast her first ballot, The Grio reports. A supporter of President Obama, Rosie Lewis held herself to her promise to vote in this election. "I'm going to vote if the Lord spares my life this time," she said.

 EARLIER COVERAGE 
Thursday Election Roundup: Demographic Impact on Races.