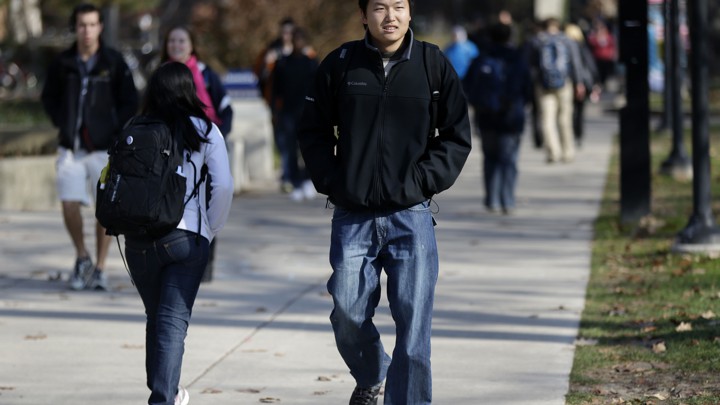 The number of foreign students enrolled in U.S. colleges and universities increased for the second academic year in a row, with students from China and India fueling much of the growth.
During the 2011-12 academic year, the number of international students rose 5.7 percent to a record high of 764,495. The top five countries of origin of the students were China, India, South Korea, Saudi Arabia, and Canada. Together, Chinese and Indian students accounted for 38.5 percent of all foreign students.
International students pumped nearly $22.7 billion to the U.S. economy in the from of tuition, room and board, and other local spending, according to the 2012 Open Doors on International Educational Exchange report released by the Institute of International Education, a nonprofit that tracks educational and cultural student exchanges.
Typically, international students pay full tuition at American schools. About two-thirds use personal and family funds, USA Today reports. Others receive assistance from their government or from private scholarships. The revenues allow U.S. colleges to offer financial aid to domestic students, the article noted.
Colleges and universities increasingly focus on recruiting students from Asia, mainly China. More than 69 percent of the surveyed institutions indicated they have taken special steps to ensure foreign-student population doesn't shrink on their campuses.
American students earning academic credits overseas also hit a record high of nearly 274,000, a 1 percent increase from the previous academic year. Five percent more students headed to China, demonstrating their desire to obtain language skills that may give them an advantage in the job market. For the fifth straight year, China has remained the fifth-largest host country for U.S. students.
The United Kingdom, according to the report, remains the top destination for U.S. students, followed by Italy, Spain, France, and China.
"International education creates strong, lasting relationships between the U.S. and emerging leaders worldwide," said Ann Stock, the State Department's assistant secretary for educational and cultural affairs. "Students return home with new perspectives and a global skill set that will allow them to build more prosperous, stable societies."
But simply having foreign students in U.S. classrooms doesn't necessarily build friendship between domestic and international students, USA Today noted. The article cited a study that showed international students often return home with a sense that they didn't make strong personal connections. 
This article is part of our Next America: Higher Education project, which is supported by grants from the Bill & Melinda Gates Foundation and Lumina Foundation.
We want to hear what you think about this article. Submit a letter to the editor or write to letters@theatlantic.com.