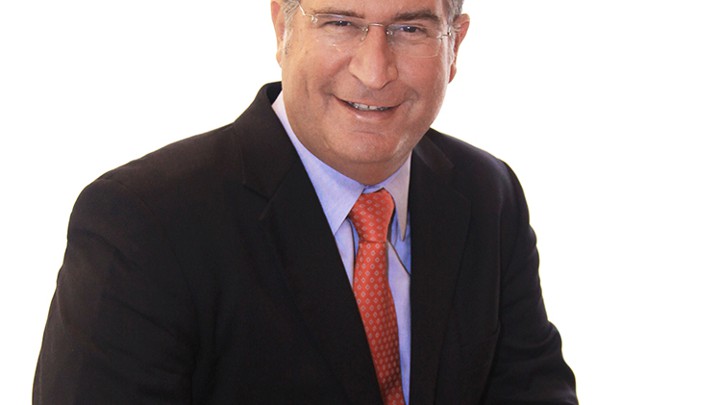 Democrat Joe Garcia first faced off against David Rivera when the ran for Congress in 2010, but he lost to the Republican by 9 percentage points. However, ethics questions surrounding Rivera proved insurmountable for Republicans in 2012, leaving the door open for Garcia, a former Obama administration official with a passion for energy issues.
Garcia, the son of Cuban exiles, was raised in Miami. His father worked at a car wash and his mother was a waitress at a Howard Johnson's restaurant. His father later landed a job at a bank, while his mother became a beautician. Garcia attended Belen Jesuit Preparatory School in Miami (an earlier incarnation of the school existed in Cuba until Fidel Castro, himself a Belen alum, expelled the Jesuits who ran it.) Garcia initially attended a community college, but he saved money from mowing lawns and construction work in order to afford a four-year university. He transferred to the University of Miami, earning a bachelor's degree in political science and public affairs and later a law degree. While in law school, Garcia also served as director of the Cuban American National Foundation's Exodus Project, a humanitarian effort that helped to resettle political refugees in the United States.
He was appointed in 1993 to the Florida Public Service Commission. And in 2000, Garcia became executive director of CANF. At the time, the Cuban-American community was still reeling from the Elián González custody battle between the boy's father in Cuba and his extended family in South Florida. The Elián affair became a circus, with Republicans and Democrats feuding over whether to grant him asylum. In an interview, Garcia says he was brought to CANF to help rebuild the image of Cuban-Americans and make the organization bipartisan. "My job was to bring it back to the [political] center and to focus it on Cuba policy and not domestic Republican politics," he said.
In 2008, Garcia challenged Rep. Mario Diaz-Balart, a Republican, but lost. President Obama later appointed Garcia as the director of the Office of Minority Economic Impact and Diversity at the Energy Department. "It was an area where I wish we would have moved more aggressively," he said in an interview. "I'm a big believer that [energy] is the most important sector in America."
Two years later, Garcia's ran against Rivera, then a state representative, for an open seat created when Diaz-Balart decided to run for reelection in another district. It was a highly negative campaign, with Garcia questioning Rivera's personal finances and Rivera calling Garcia a Castro sympathizer. Rivera prevailed, with 52 percent of the vote to Garcia's 43 percent, but his honeymoon was brief. The Miami Herald reported in January 2011 that Rivera was under investigation by local and state police for alleged ties to Millennium Marketing, a company that was paid $510,000 by the Flagler Dog Track in 2006 to lobby for voter approval of allowing slot machines at dog tracks.
With Rivera weakened politically, Garcia decided to run again. During the campaign, Rivera was accused of funneling secret payments to a straw candidate named Justin Lamar Sternad to run against Garcia in the Democratic primary. Sternad reportedly spent $43,000 on mail services, which he was required to report. The FBI and Miami-Dade police launched separate criminal investigations into Sternad's finances; the plot thickened when a key witness, Ana Alliegro, went missing. The Heraldreported that prosecutors believed Alliegro was the go-between for Rivera and Sternad. National Republicans kept their distance from Rivera, and Garcia rode to victory.
Gregg Sangillo
We want to hear what you think about this article. Submit a letter to the editor or write to letters@theatlantic.com.