Challenges Ahead for Obama in Japan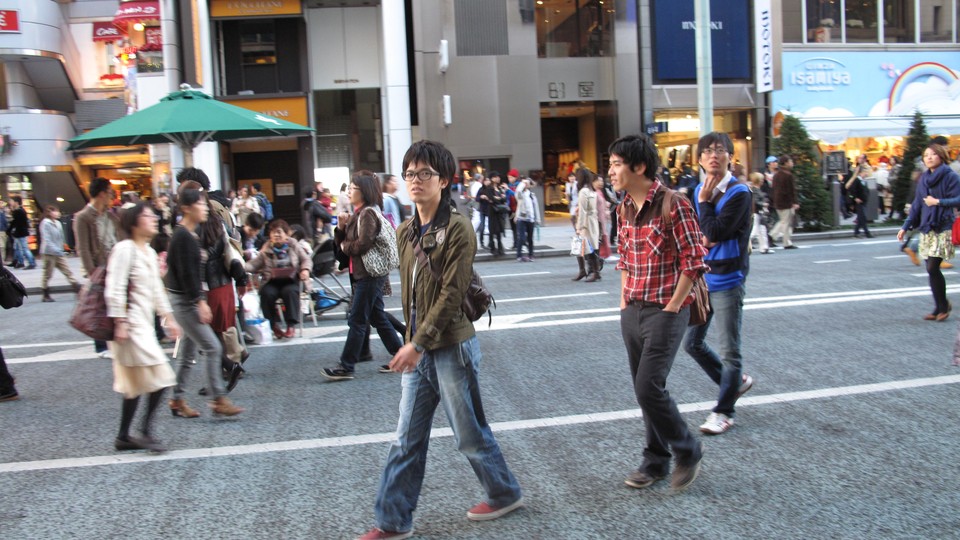 TOKYO — Much of Japan cheered last week's reelection of President Obama — especially one small city in this island nation that shares his name. But his reelection doesn't come without a number of challenges in the region and with its longtime ally.
Obama, who initiated a U.S. foreign-policy "pivot" or "rebalance" toward Asia in his first term, must now deal early in his second term with Japan's interest in joining the Trans-Pacific Partnership — a regional free-trade agreement — as well as two simmering regional issues: controversy over the U.S. military base in Okinawa, and increasing tensions between Japan and China over disputed islands in the East China Sea.
Just before the Nov. 6 election, a BBC World Service poll that surveyed nearly 22,000 people in 21 countries found that a majority favored Obama over Republican challenger Mitt Romney. Japan was no exception. The president's reelection was met with particular enthusiasm in Obama, Japan, a tiny city north of Kyoto whose name means "small beach" in Japanese.
Shortly after the election, Japanese Prime Minister Yoshihiko Noda said he had offered his congratulations to Obama, noting that he hopes to further strengthen the half-century-old relationship between the two countries.
This means, in part, moving toward the induction of the world's third-largest economy into the U.S.-led Trans-Pacific Partnership. Noda has expressed his willingness to join TPP talks, but this regional pact has fierce opponents in Japan's agricultural lobby and even among members of Noda's own Democratic Party. Japan needs U.S. approval to join the talks, but it also needs U.S. support to tackle domestic opposition.
Japanese officials are hoping to set up a one-on-one meeting between Obama and Noda at the East Asia Summit starting this weekend, which will be a part of Obama's first international trip since the election and will also include stops in Burma, Thailand, and Cambodia.
Still, the lingering controversy over the U.S. military base in Okinawa has many in Japan questioning the strong relationship between the two countries.
The small southern Japanese island, which represents just 1 percent of Japan's land area, is host to more than half of the U.S. troops in Japan. The area is strategically important to U.S. interests in the region, but it has repeatedly been the center of controversy for the U.S. military. Among the problems have been crimes committed by U.S. servicemen, noise pollution, and accidents involving military aircraft in Okinawa.
Most recently, two American sailors were accused of raping a Japanese woman in Okinawa. The two were indicted by local prosecutors last week, and the incident led to heightened tensions and the imposition of a curfew by the U.S. military on its troops in Japan. Residents have protested the U.S. presence on the small island and while both countries have been waffling on the issue for years now, Japanese Foreign Minister Koichiro Genba indicated last week that he wants to work on moving U.S. Marines out of Okinawa.
The situation in Okinawa, however, has been overshadowed by an even more pressing concern for Japan and the rest of the world — the rise of China. In particular, Japan seeks U.S. support as it confronts Beijing over the uninhabited Senkaku/Diayu islands in the East China Sea, which both countries claim. The long-running territorial dispute was reignited in September when Japan announced plans to purchase the islands, sparking widespread anti-Japanese protests in China.
While Obama's leadership in his first term led to Washington's "pivot" to Asia, many in Japan are concerned that the growing economic importance of China could reduce the U.S. commitment to Japan.
"I don't think we can expect much cooperation of Mr. Obama, because China has been very influential because their economy has been growing," said Koichi Harada, 30, a young professional in Tokyo. "We also have to consider ... how to deal with China, because the relationship is going to be getting worse between the two countries."
On top of territorial issues with China, Japanese people are concerned that the United States may be focusing too much on its larger, more powerful neighbor.
But that's the point, explained Bill Brooks, adjunct professor of Japan studies at the Johns Hopkins University School of Advanced International Studies.
Brooks, who spent 15 years at the U.S. Embassy in Tokyo and advised the State Department on Japanese policy issues, countered that "the Asia pivot, or the Asia rebalance, is not all about Japan," noting the strategic dialogues between the U.S. and other countries in the region such as the Republic of Korea and Australia.
"The [U.S.-Japan] alliance is here for the peace and stability of the region. That is its purpose. There is no other purpose for it. It's not here to fight wars," Brooks said at a U.S.-Asia policy lecture at Temple University's Tokyo campus on Monday.
"To my mind, perhaps we should try to think in terms of this idea that the Japan-U.S. alliance is a public good — not for Japan, not just for Japan and United States, but for Asia as a whole and globally," Mitsuhei Murata, Japan's former ambassador to Switzerland added.
The many issues the two countries must tackle after the U.S. presidential election also hinge on one important pending event in Japan: its own general election, which must be held by next summer.