Calif., 41st House District: Mark Takano (D)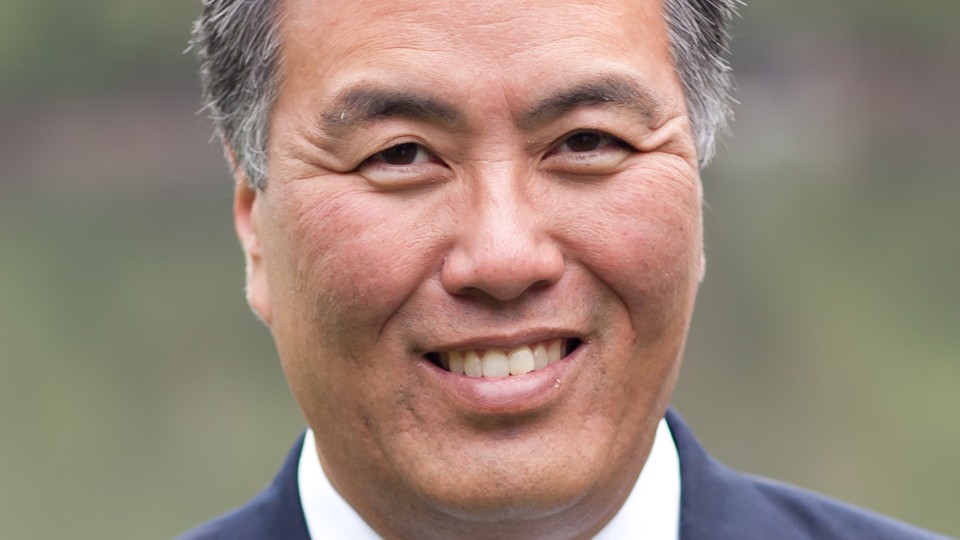 After winning an open seat in California's newly drawn 41st Congressional District, Democrat Mark Takano is hoping to bring his experience as an inner-city schoolteacher to the marbled halls of Capitol Hill. He also is the first openly gay person of color to hold a seat in Congress. In an interview with National Journal before the election, Takano said he hoped his victory would be a breakthrough for LGBT rights.
Born and raised in Riverside, Calif., Takano grew up in a self-described "typical Japanese-American family" with a strong emphasis on education, self-reliance, and public service. In his youth, he played junior football. He was fascinated by politics and remembers watching the Watergate House Judiciary Committee hearings on television as a boy, entranced by the opening remarks of Rep. Barbara Jordan, D-Texas. He eventually earned a bachelor's degree in government from Harvard University.
He was planning to go to law school but decided instead to try teaching, taking a job as a substitute teacher in the Boston area. The diverse region gave him the experience of working in wealthier districts like Brookline and also inner-city schools. He went back to school to get a teaching certificate, and took a job as an English and social-studies teacher at the Rialto Unified School District, where he has been ever since.
In 1990, Takano was elected to the Riverside Community College District's Board of Trustees. He became the board's longest-serving member, spending two separate terms as the board's president.
Takano made a bid for a U.S. House seat in 1992 but lost to Republican Ken Calvert in one of the closest elections in California history. Calvert defeated him again in 1994. He jokingly calls the ensuing time his "wilderness years," when he traveled to foreign countries while continuing to teach. Takano stayed active in his community, with roles on the California Community College Trustees board and on the Board of the Chancellor's Asian Pacific Islander Community Advisory Center at the University of California (Riverside).
In June, he ran in California's new jungle primary, in which the top two finishers advance to the general election regardless of party affiliation. Republican John Tavaglione, a veteran Riverside County supervisor, came in first with 45 percent of the vote and Takano second, with 37 percent.
The district leans Democratic, giving Takano an edge in the general election. But Tavaglione had a long history of working with Democrats in Riverside County, and he slightly outraised Takano. Tavaglione also took some moderate positions, declining to sign conservative activist Grover Norquist's "no new taxes" pledge. Takano ran as a populist, attacking lobbyists and powerful oil and insurance companies. He stressed job creation, job training, and education reform. Despite a strong campaign by Tavaglione, Takano hung on to win the race.
Doris Nhan