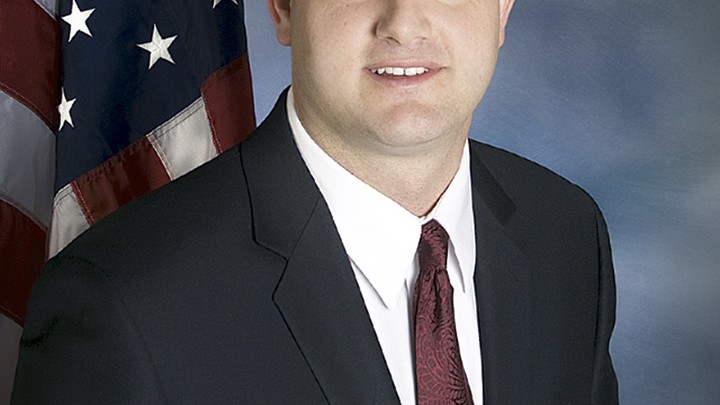 With a population that is more than 70 percent Latino, California's newly created 21st District would seem fertile territory for Democrats. But Republican state Assembly member David Valadao, a third-generation farmer and dairy farmer of Portuguese descent, won the seat over Democrat John Hernandez with a message that he better understands the agricultural area's problems.
Valadao's father emigrated to California from Portugal's Azores Islands and started a small dairy farm in Kings County in 1969. When Valadao was 8 years old, the family moved to Hanford. In an interview, he recalled riding in the car with his parents the day that all three voted for the first time. He was 18 and a registered Republican; his parents, who became naturalized citizens, were Democrats, although they eventually switched parties.
Valadao worked on the family's farm, driving the tractor that carried feed for the animals and handling contracts and purchases. He attended the College of the Sequoias for two and half years on a part-time basis but did not graduate. The single political science class he took "piqued my interest in politics, but I never considered running for office," he said. In 1992, he became a partner in Valadao Dairy with his brother.
His appetite for politics was whetted when he was elected regional leadership council chairman of Land O'Lakes, a member-owned agricultural cooperative. Valadao began traveling to Sacramento and Washington, where he addressed elected officials and groups on issues affecting dairy farmers, such as his region's aging water infrastructure. "The more I got involved in dairy and agricultural issues, the more I saw how much of an importance government and policies play in our lives," he said. He later became involved with the California Milk Advisory Board and the Western States Dairy Trade Association.
In 2010, Valadao was elected in the Assembly's 30th District. He successfully sponsored legislation that called for eliminating millions of dollars in state funding to subsidize the production of corn-based ethanol. During Valadao's first year, he also got a bill passed that placed restrictions on people with criminal convictions who care for the elderly or disabled.
In the race for the U.S. House seat, Valadao got an early advantage over the Democrats, raising more than $400,000 in 2011. He finished atop the primary ballot, winning 57 percent of the vote, while Hernandez received 23 percent. Under California's new top-two, all-party system, they both ran on the Nov. 6 ballot. As the head of the Central California Hispanic Chamber of Commerce, Hernandez hoped he could make inroads with Latino voters. But he had the disadvantage of not living in the district. The Bakersfield Californian endorsed Valadao, saying that the district's constituents "deserve a representative who has been tested politically a little more."
Rosa Ramirez
We want to hear what you think about this article. Submit a letter to the editor or write to letters@theatlantic.com.