Bill Daley Considers Illinois Gubernatorial Run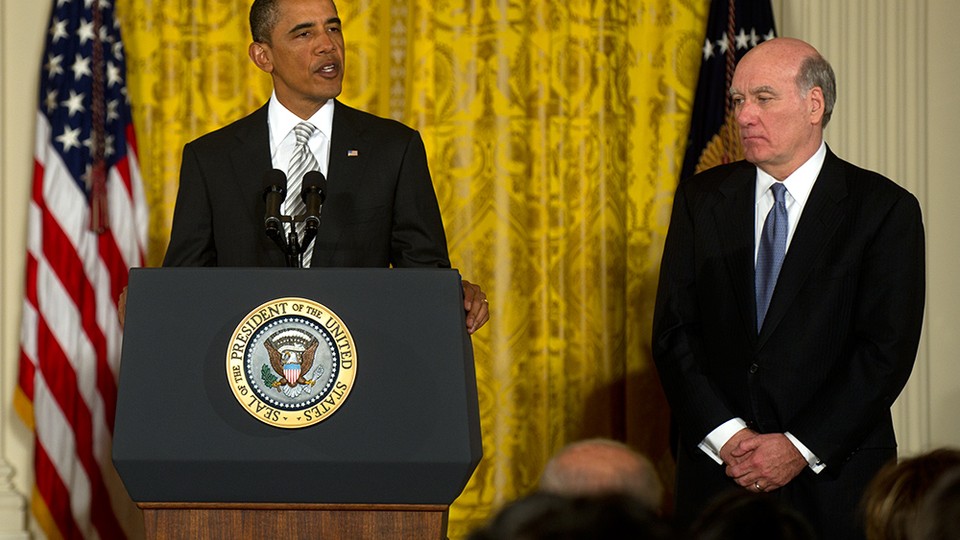 Former White House Chief of Staff Bill Daley is considering a run for governor of Illinois, the Chicago Tribune reports.
"I've thought about it before and I don't take it off the table," Daley told Tribune on Wednesday. "I think right now, to be very frank with you, the last thing in the world anybody wants to hear about is a race that's two years down the road."
Though he brushed off the possibility just a few weeks ago, to focus on President Obama's reelection, it now looks to be a real possibility. The gubernatorial seat in the Prairie State is held by Democratic Gov. Pat Quinn, whose polling has been down in recent months.
"I think Pat's an honest, decent guy who's come through over the last 12 years as either the No. 1 or No. 2 highest elected official in the state," Daley said. "I think Pat's determined to get something done, but so far that's been very difficult to get done down in Springfield. But he's got a couple more tries before re-election for him, if he runs again."
Daley, the son and brother of two former Chicago mayors, has the clout for such a high profile run. He previously served as President Obama's former White House chief of staff, though his tenure was brief, and as U.S. Commerce Secretary.
On Wednesday, he made his case for such a run. "I'm not closing the door and, I know that sounds like a politician, but the fact of the matter is that these are tough days and I think there's a lot to be done by the (state) Legislature," he told the Tribune. "I don't think it helps right now for people to be out there saying they're going to run and they have a solution at this point. I think we've got to see what the Legislature does."
The next gubernatorial election is in 2014. Other big Democratic names that have been floated to challenge Quinn include Illinois Attorney General Lisa Madigan, part of the powerful Madigan family in Illinois. On the Republican side, state Treasurer Dan Rutherford and Rep. Aaron Schock, R-Ill., have surfaced as possible contenders.