Yemeni Security Chief for U.S. Embassy Killed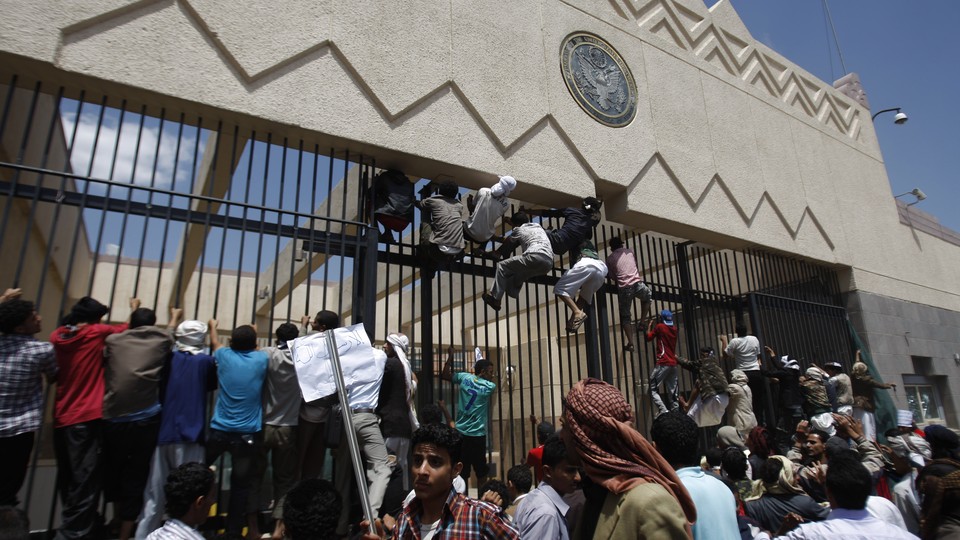 The Yemeni chief of security for the U.S. Embassy in Sanaa was shot and killed on Thursday, the Associated Press reports.
Qassem Aqlani was on his way to work when a masked gunman on a motorcycle opened fire before quickly leaving the scene. Aqlani worked at the embassy for nearly 20 years, the AP reports.
An unnamed source told Reuters the "operation has the fingerprints of al Qaeda which carried out similar operations before."
The killing comes as Congress investigates an attack on U.S. personnel in Benghazi that left four Americans dead, including U.S. Ambassador to Libya Chris Stevens.
Yemen has supported the U.S. effort to go after al-Qaida cells in the country through drone attacks.
Since the ouster of former President Ali Abdullah Saleh in February, and amid continued efforts to rid southern towns of Islamist fighters, there have been many attempts to assassinate security officials and politicians.
{{ BIZOBJ (video: 3980) }}