Wednesday Election Roundup: The Race for Minority Voters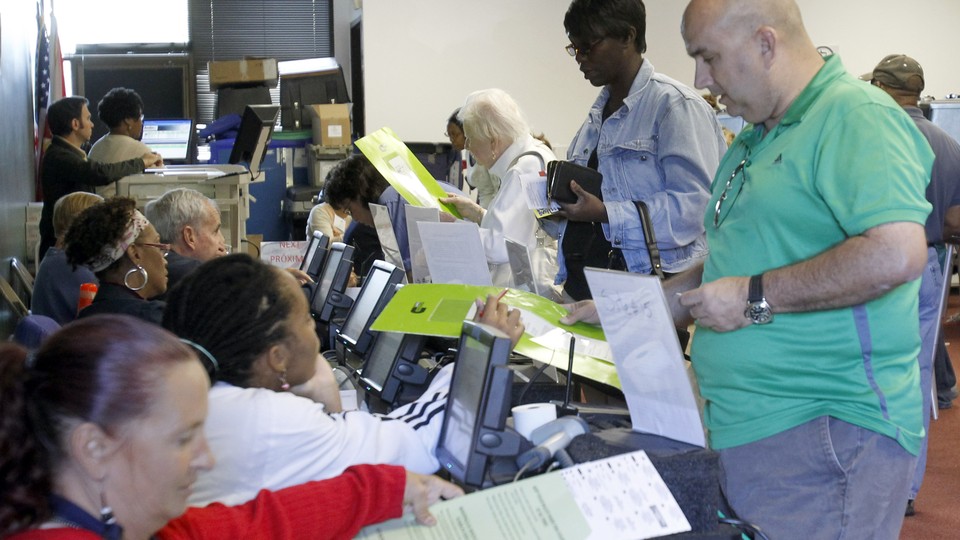 Six days before the election and with early voting in full swing, attention remains focused on the minority-voting bloc critical to neck-and-neck presidential and Senate races.
Here's a roundup of what's happening around the country.
Political and think-tank analysts have tried to gauge Latino enthusiasm and predict voter turnout. A new impreMedia-Latino Decisions tracking poll has found that Latinos plan to come out in droves, reports NBC Latino. An estimated 8 percent — about 1 million — have already cast their ballots through early voting.
President Obama holds a narrow lead over Republican presidential nominee Mitt Romney in Nevada, a state with the fifth-largest Hispanic population and strong unions, a McClatchy correspondent reports in a story distributed nationally. Four out of five Latino voters there back the president.
Although Texas is not considered a battleground--it has leaned Republican for decades--the state carries the same number of Electoral College votes (38) as Virginia, Colorado, Iowa, Nevada, and New Hampshire combined. Texas Latino voters, who account for 30 percent of the state's electorate, are growing in number, according to an opinion piece in Politico, and this presidential election could be the last in which the Lone Star State votes red for years to come.
The Los Angeles Times reports that Republicans are seeing an opening with black voters in Ohio, a state that could tip the race either way. Obama earned 96 percent of the black Ohio vote in 2008 and now, if only 90 percent support him, Romney could secure the state's 18 electoral votes.
Asian-American make up about 6 percent of Virginian residents, but this group has become highly coveted in the race for the state's 17 electoral votes, National Journal reports.