Reuters
Denver is buzzing ... not. Actually there are a few students and faculty at the University of Denver who seem to be aware that the president of the United States and a former governor who really wants that title (and the headaches) are going to converge here -- with thousands and thousands of outsiders, mostly media wanting to report the first moment that one of them looks at his watch during their encounter.
Most pollsters put Obama ahead nationally -- but Rush Limbaugh says that it's a widespread pollster conspiracy and that actually Obama and Romney are in a dead heat. I'm fine to go with Limbaugh this round (!). It feels like a close race to me even if Romney has failed to leverage any of Obama's few missteps and has made so many of his own mistakes it's hard to keep count. Bottom line is that lots of Americans are unhappy -- and there are enough undecideds to flip this thing. I do think Obama will win if the race were held tomorrow -- but what if another bin Laden video turns up? (Kidding ... just nervous about other Middle East types who draw red lines with markers at UN General Assembly sessions.)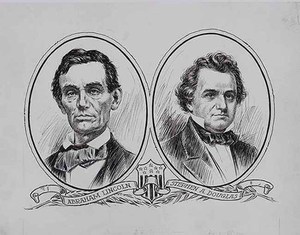 I want the debates to matter -- and thus think that all Americans who are pondering the fate of the nation should spend time watching and wrestling with the proposals they hear from our future or given-one-more-chance leader. I will be live-blogging the debates for both The Atlantic and The Washington Note -- and will be doing so along with Professor Jennifer Hopper's American Presidency class students -- some Dems, some GOPers, sitting in the same room, looking at the same screen -- at Washington College in Chestertown, Maryland.