Turkish Parliament Gives PM Broader Military Powers After Syrian Attack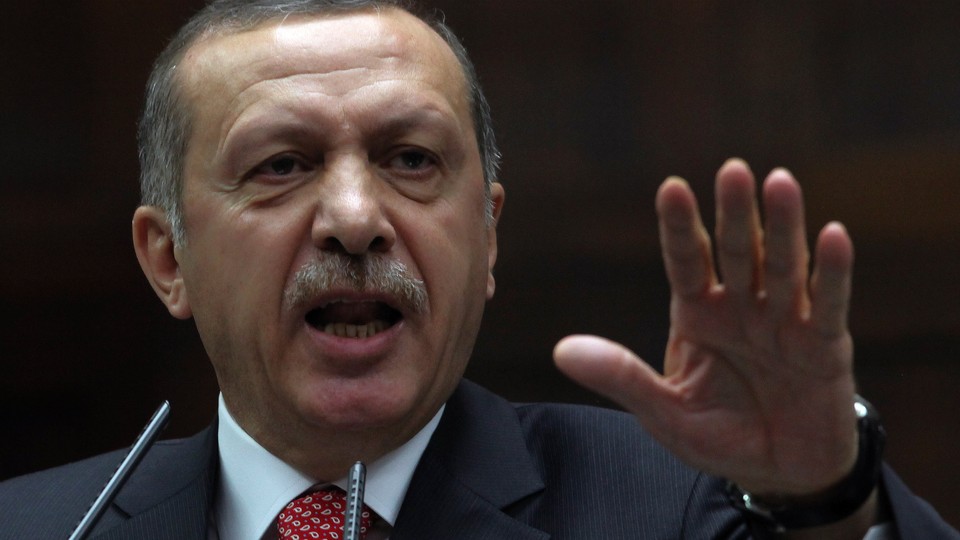 As Turkey continues its second day of artillery fire on border towns in Syria, the Turkish parliament gave Prime Minister Recep Tayyip Erdogan powers to send troops into foreign countries, The Wall Street Journal reported.
The Turkish artillery fire, shot in retaliation for Syrian mortar fire that killed five Turkish civilians in a border town, killed several Syrian soldiers.
"This atrocious attack was immediately responded to adequately by our armed forces in the border region, in accordance with rules of engagement," the office of the prime minister said in a statement, according to The New York Times. "Targets were shelled in locations identified by radar."
The increase in tension between the two nations raised concerns about a possible broader conflict. With Turkey as a member of NATO and a major alley of the U.S. in the region, any further attack by Syria could drag Western powers into the bloody civil war in Syria that has claimed the lives of some 30,000 people.
Thought advisers to Erdogan told Reuters that Turkey had no interest in war, this latest action by the parliament at Erdogan's request could be a troubling sign.
"The negative impacts of the ongoing crisis in Syria on our national security is visible in an increasing fashion," Erdogan said in the bill he submitted to parliament, according to The Journal. "The aggressive actions targeting our national lands are at the threshold of armed attacks.... For that reason, it has become necessary to take precaution to act in a timely and quick manner against additional risks and threats facing our country."
NATO lambasted Syria for the initial attack, saying Syria needs to end its "flagrant violations of international law." After a meeting on Wednesday night, the 28-member NATO alliance said the attacks presented "a clear and present danger to the security of one of its allies."
NATO denounced Syria on Turkey's behalf after a Turkish fighter jet was downed in June. But at the time, NATO had little interest in getting involved in a broader conflict with Syria.
Later on Thursday, Turkey said that Syria has admitted to the initial shelling of the Turkish village and has apologized for the civilian deaths, the Associated Press reported.