Study: Violence Pushing Central American Kids to U.S.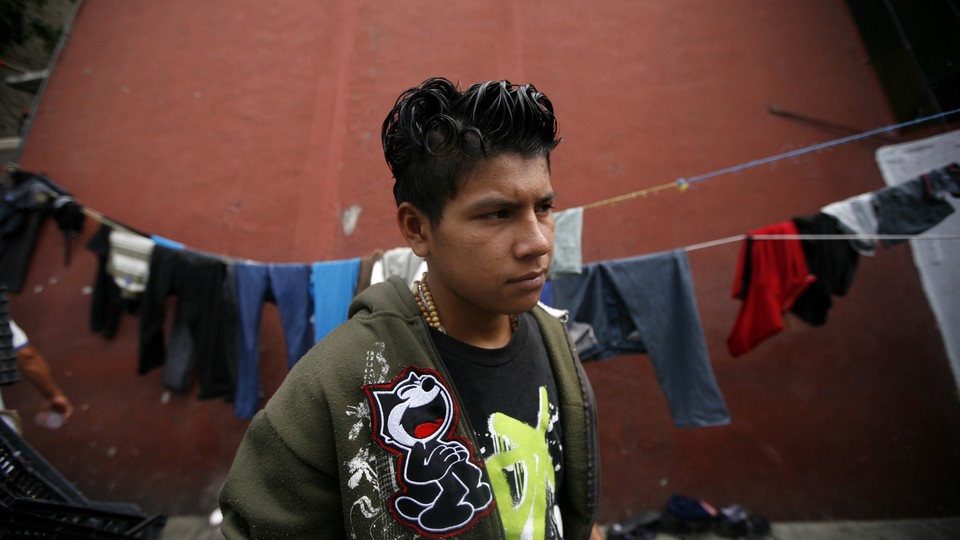 Thousands of children continue to journey to the United States without their parents or caregivers, risking short-term dangers to escape violent gangs and poverty in their native Central America, a new study has found.
More than 10,000 unaccompanied minors — children traveling alone, generally illegally, into the U.S. — from El Salvador, Guatemala, and Honduras were in the care of the Office of Refugee Resettlement, part of the Health and Human Service Department, as of April. The ORR looked after an estimated 6,850 children in 2011, according to "Forced From Home: The Lost Boys and Girls of Central America," a report issued by the Women's Refugee Commission.
(RELATED STORY: More Central American Kids Crossing Solo)
The trek across parts of Central America and Mexico often includes hopping freight trains to evade Mexican police, thieves, rapists, and gang members; some youths have perished along the way. Immigration officials have detained many at the U.S.-Mexico border, and increased border security, coupled with higher flows of children arriving to the border, accounts for a significantly higher number of stops.
During the first half of 2012, immigration agents apprehended an estimated 18,000 children, easily surpassing the total stopped in 2011 (17,775) and 2010 (18,630).
About 35 percent of the children are from Guatemala, 27 percent from El Salvador, and 25 percent from Honduras, according to the report.
Jessica Jones, a fellow at the Women's Refugee Commission and the author of the report, said many of the 150 children interviewed for the study fled from their towns because of gangs and a lack of jobs. Young girls expressed a constant fear of being raped by gang members.
"Children described terrible, harrowing journeys through their home countries and Mexico in order to reach the U.S. border," she said.
In many cases, children traveling solo have a family member waiting for them on the U.S. side of the border, especially girls, though teen boys may try the trip with the aid of a human smuggler or with little support.