Republicans Press Obama for Specifics on Second Term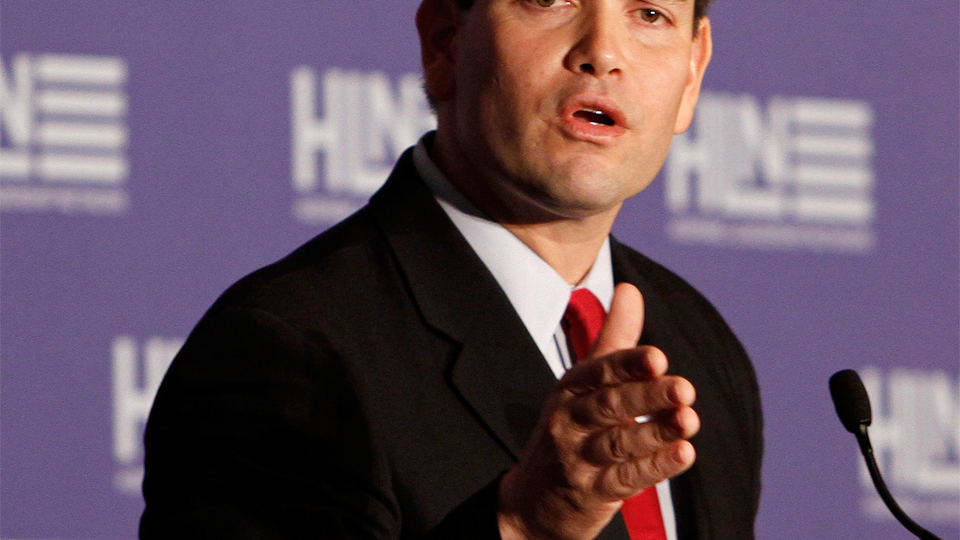 Republicans are challenging President Obama to get specific on his second term agenda, echoing the same concern some in the Democratic Party have voiced in recent weeks.
With the final final presidential debate coming on Monday, Sen. Marco Rubio, R-Fla., forcefully called on the president to share his plans for a second term on Sunday. Any details of the next four years under Obama, Rubio said, sounds like "a lot of spending."
"It's just startling that the president, two weeks from election, has completely given up on an outline to govern this country for the next four years," Rubio said on ABC's This Week.
At a campaign stop this week in Virginia, Romney followed the same line of attack. "I just think the American people had expected that the president of the United States would be able to describe what he's going to do in the next four years, but he can't," he said.
Chicago Mayor Rahm Emanuel, also speaking on ABC, countered that the president has laid out his second term agenda.
"The most important thing right now for a second term is to do what has worked in the past: investing in America," said Emanuel, Obama's former chief of staff. "Romney wants to do George Bush's policies and a little more of that. Barack Obama has built policies on the same premise that President Clinton had: investing in America."
Emanuel admitted, though, that the race would be tight.
"I think that it's a very tight race, it's a competitive race, in the sense that it's coming down to a few states and a few votes and it's a clear choice between the candidates," he said.
Last Sunday, several Democrats called on Obama to offer more specific policy ideas in the remaining presidential debates.
See all NJ's Sunday show coverage | Get Sunday show coverage in your inbox