Portman: Romney Could Win Without Ohio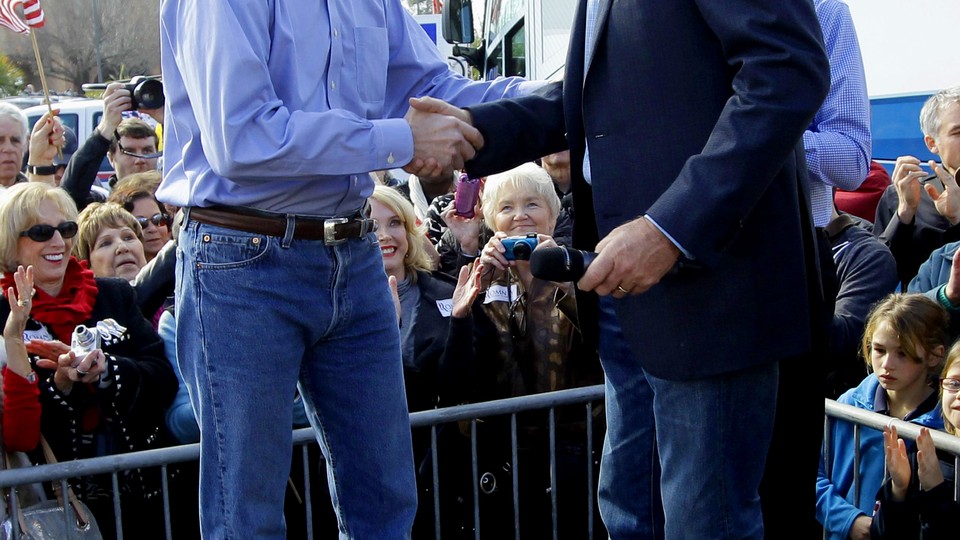 Mitt Romney and Paul Ryan spent Saturday on the campaign trail in the all-important state of Ohio. But when pressed on its importance, one top Romney ally said it's not a must-win.
"He can probably win the presidency without Ohio, but I wouldn't want to take the risk. No Republican has," said Sen. Rob Portman, R-Ohio, said on ABC's This Week.
But Portman also said he was confident in Romney's chances in the Buckeye State. "We're doing great in Ohio," he said. "If you look at the average of all the polls, it's about dead even in Ohio right now. The momentum is on our side. It's been terrific."
On the trail on Saturday, Romney and Ryan attacked the Obama administration over failing to label China as a "currency manipulator." In a state that relies so heavily on manufacturing jobs, the two men are attempting to appeal to blue collar voters.
Several polls show the race closer after the first presidential debate. Democrats hope Vice President Biden's performance last week stopped the hemorrhaging, but the Obama campaign recognizes it has lost some ground.
On Sunday, David Axelrod, a senior Obama campaign advisor, said Romney made "a little bit of progress."
"It's a little bit narrower than before the last debate," he said on Fox News Sunday.
See all NJ's Sunday show coverage | Get Sunday show coverage in your inbox