He perished in a plane crash a decade ago, but the scrappy two-term senator from Minnesota's work still touches millions of lives.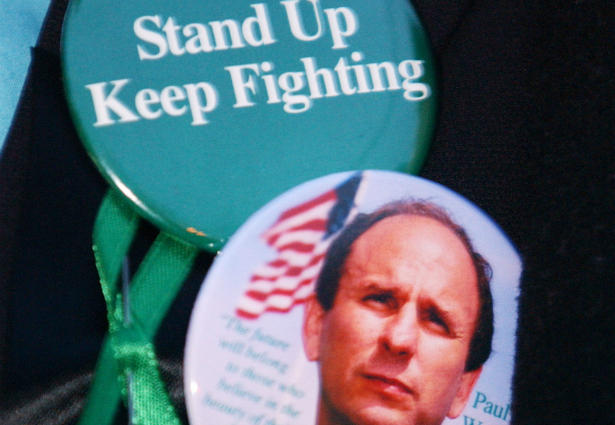 Reuters
My friend and hero Paul Wellstone died 10 years ago this week. I miss him. And so does pretty much anyone who cares about economic and social justice. Paul was the kind of progressive many of us strive to be -- feisty, fearless, and energetic.
When today's progressives remember Paul, they tend to focus on his sheer political courage. Paul was the only senator up for re-election in 2002 to vote against the Iraq War -- a vote he told people he was convinced would cost him his job. (He was wrong, by the way -- polls showed him winning at the time of his death.)
It's true that Paul's conscience led him to take bold, and sometimes lonely, stands. But that wasn't the only thing today's progressives can learn from his example.
One of Paul's most famous quotes is this: "Politics is not about power. Politics is not about money. Politics is not about winning for the sake of winning. Politics is about the improvement of people's lives." That quote is often used to criticize those on the other side who seem to forget the human consequences of their political agenda. But progressives should keep it in mind, as well.