New Research Takes Aim at Stereotype That Black Young Men Are Not College Material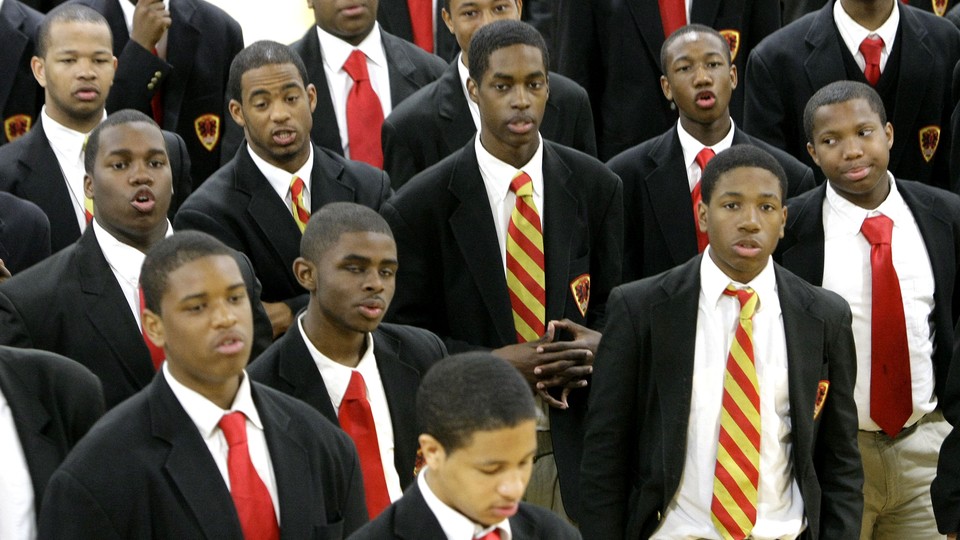 To improve the graduation rates among African-American men, the Congressional Black Caucus Foundation aims to dispel the notion that this group is underrepresented in institutions of higher learning.
According to a recent report, "Challenging the Status Quo" partially supported by the CBC Foundation, black males make up 5.5 percent of all college students age 18 and over, which is proportional to the adult black male population in the United States.
Challenging such myths are important since it can perpetuate stereotypes that African-American young men are somehow disinterested in higher education and could even prevent them from obtaining the courses, mentorship or college preparation needed to succeed in college.
"The idea that black males are completely disaffected and beyond any reasonable efforts to remediate is an attitude that we frequently encounter when we train school leaders and educational administrators," argued the authors, both of whom are education professors. "The cynicism and apathy among people who work with black boys are far more threatening to our future than the black male issues so ominously dramatized in the media."
The authors argued that such a false notion can influence a teacher or counselor to steer such students toward institutions with lower completion rates, such as community colleges.
More than 40 percent of the 1.2 million black men in college attend a community college. About 11 percent are enrolled in for-profit institutions, such as the University of Phoenix.
The report's coauthor, Ivory A. Toldson, a tenured associate professor at Howard University, has questioned another persistent belief that more black men are behind bars than on college campuses. It's part of his continuing reporting series titled, "Show Me the Numbers," published by The Root.
Graduating African-American men from college is another story: Only 16 percent of black men have obtained a college degree, compared to 20 percent of black women. In general, college attainment rates among blacks and Hispanics are lower than that of the overall population, a recent Next America story explains.
The new report notes that many of the barriers for black young men begin before they enroll in college. Public middle and high schools with high black and Latino populations are more likely to have novice teachers, lack classroom resources, and offer fewer advanced college-preparation courses.
In addition, black male students are also more likely to get suspended. The report show that 59 percent of black males reported they had been suspended or expelled from school, compared to 42 percent of Latino males, and 26 percent of white males.
The report outlines some strategies that educators, community advocates, students, and parents can take that might lead to the goal of increasing graduation rates of black men by 20 percent by 2020. Among them:
Provide mentorship and internship for first-generation students.
Ensure that all high schools have a college-prep curriculum.
Sponsor college tours.
Support college programs for black young men.
Advocate for Pell Grants and need-based funding for college students.