More Immigrants, First-Generation Americans Run for Congress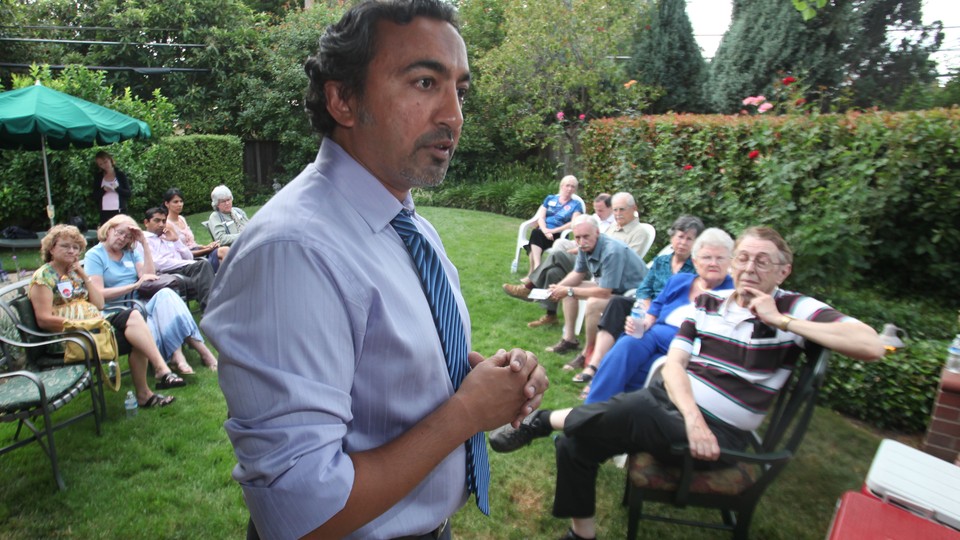 The nation's immigrant community is maturing politically.
(RELATED GALLERY: Minority Candidates for Congress)
Currently, about 80 congressional candidates across 19 states are naturalized American citizens or second-generation immigrants, a new study analyzing immigrants' political aspirations reveals.
Shifting demographics and redistricting have created opportunities — and challenges — across the nation, according to the report, "From the Community to the Capitol: Immigrants Flex Political Muscle in 2012 Congressional Races," by the New American Leaders Project.
It also provides a glimpse at an increasingly diverse nation in coming decades.
In 2008, Barack Obama became the first presidential nominee to lose the white vote by a double-digit margin and still win the election. Three years later, more than half of the children born in the country were to nonwhite parents, including many who are foreign-born. This figure likely will widely affect America's civic institutions, from who is hired in local and state agencies to who serves on school boards, for example.
This reality is being experienced in the Deep South, where the growth of Asian-American and Latino populations has broadened the pool of local candidates. In New York, Asian-American leaders have also made significant inroads.
"When you bring new people into the political process, you energize others to get involved," says Sayu Bhojwani, a Next America Perspectives contributor and the executive director of the New American Leaders Project. "There's new energy that's being brought to the political process "" a level of optimism immigrants bring to this country."
The Latino- and Asian-American electorate is an increasingly powerful political force and are expected to play a key role in the 2012 election even if their voting turnout is low, according to the report.
In 2008, for instance, the Latino electorate was still under 50 percent, far below the two-thirds participation of black and white voters, according to recent data by the National Association of Latino Elected and Appointed Officials Educational Fund.
But the opportunity for both parties to broaden their appeal among these groups could prove fruitful to presidential candidates. About a third of Asian-Americans and Pacific Islanders are still undecided, according to the Asian and Pacific Islander American Vote, a nonpartisan organization that urges civic participation.
In a way, the APIAVote report demonstrates what advocates and some progressive think-tank analysts have noted: As immigrants establish roots, they assimilate to mainstream America, embrace their freedoms in a democracy, and begin to vie for offices. Those from modest upbringings "bring a level of understanding of what it means to be lower- to moderate-income (taxpayers)," Bhojwani says.
Still, Asian-Americans and Latinos remain underrepresented on Capitol Hill. Only 10 members of Congress are Asian-American, and according to the study, they may likely lose some seats, falling to eight. Latinos are poised to gain at least four seats, bringing the total to at least 30.
Less than 2 percent of the 112th Congress is foreign-born, compared to 13 percent of the population. Today, 5,850 Latinos serve in elected offices nationwide. The number of Asian-Americans (568) is a fraction of that, the report stated.
Some possible outcomes, according to the report:
Cuban-American Ted Cruz, a Republican, could become the first Latino elected by Texans to serve in the U.S. Senate. Taiwanese-American Grace Meng, a Democrat, would become the first Asian-American from New York to be elected to Congress, serving Queens. If elected, Republican Mia Love, now mayor of Saratoga Springs, Utah, would become the first Haitian-American to serve in Congress.
Between 28 and 34 Latinos are expected to win House races. In the Senate Robert Menendez, D-N.J., is expected to retain his U.S. Senate seat. With current Sen. Marco Rubio, R-Fla., and presuming Cruz's victory, that would bring the number of Latino senators to three.
Of the 16 Asian-American candidates running for the U.S. House of Representatives, at least six are expected to win.
If as expected Mazie Hirono wins the seat of retiring Sen. Daniel Akaka, himself a native Hawaiian, both of the Aloha State's U.S. senators would be of Asian descent: Hirono was born in Japan, and Daniel Inouye is the son of Japanese immigrants.
Five of the six Arab-Americans running for office are expected to win. Only Joe Kyrillos, elected to the New Jersey Senate in 1992 and in a U.S. Senate race against incumbent Menendez, is expected to lose his bid.
Two Caribbean-American candidates are running for Congress. Born to Jamaican parents, Rep. Yvette Clarke, D-N.Y., is expected to win her reelection bid. It is uncertain whether Love will win the hotly contested Utah's 4th District race against six-term Democrat Jim Matheson.