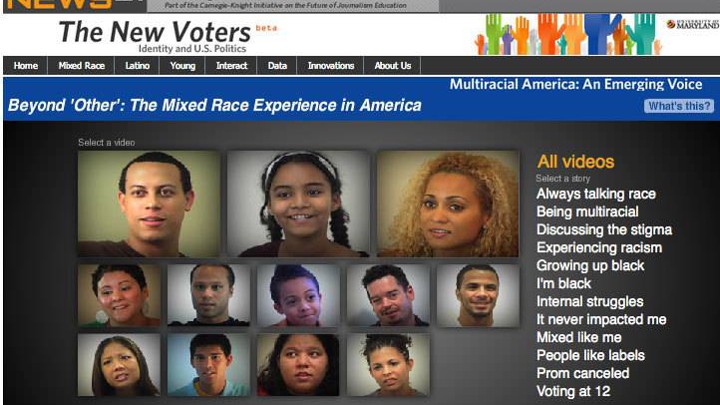 More and more Americans identify as multiracial, according to census figures, and that also colors their impressions of politics.
(RELATED NEXT AMERICA STORY: More in U.S. Identify as Mixed Race)
A large 2009 multi-university journalism project that looked at America's changing demographics remains relevant heading into the November elections. The summer-long investigation called "The New Voters" that explored young, mixed race and Latino voters remains relevant heading into the November elections.  
In a video player honored for its innovative approach to filtering responses, Americans of various ethnicities and races replied to questions about race and politics. 
Disclosure: The Next America's editor, Jody Brannon, directed News21, which explored ways America is changing, from 2008 through 2011.
This article is part of our Next America: Communities project, which is supported by a grant from Emerson Collective.
We want to hear what you think about this article. Submit a letter to the editor or write to letters@theatlantic.com.