Lena Dunham's New Obama Ad—as Controversial as Everything She Does?
The HBO show creator and actress talks about her first time -- voting.
Well, she's certainly become "a voice, of a generation." The video "Your First Time" from the Obama campaign features Lena Dunham, creator of Girls, delivering a short monologue about losing her voting virginity.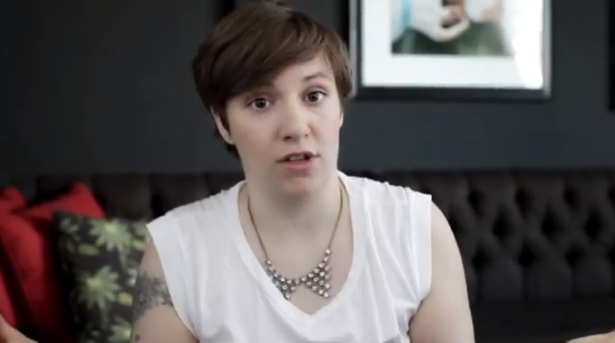 Right wing bloggers are already experiencing agita, proclaiming the video "DISGUSTING."
"They've finally sunken to a new low trying to get the youth vote by comparing voting for the first time to having sex for the first time," says the RightScoop crew.
And yet, I am pretty sure the writers and readers of that site are not the Obama campaign's target demographic with this video, at this late point in the campaign cycle.