Latino Protestants, Long Voting GOP, Showing Split: Study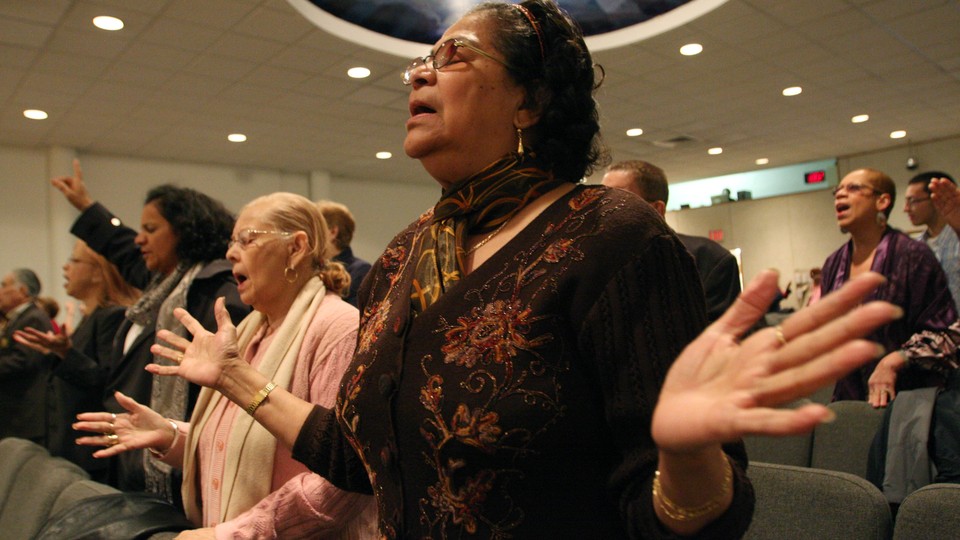 The core of the Latino electorate — its Catholics and religiously unaffiliated — are expected to vote Democratic, as usual, but the election could be decided by Protestant Latinos perhaps torn between immigration and religious stances important to them, a new survey shows.
The presidential preference among Latino Evangelicals is split, a study by the Pew Hispanic Center and the Pew Forum on Religion & Public Life shows. Among Latino Protestants, half support Obama and 33 percent back Republican contender Mitt Romney. And Romney's share appears to continue a decline among Protestants, who traditionally vote GOP, that began in 2004.
Together, the Protestant bloc accounts for only 16 percent of Latino registered voters, but the ramification of their party split, especially among undecideds, might more importantly lie in the battleground states where they live. Latinos make up 7 percent of Mormons in the country. But that doesn't mean they'll automatically support Romney. His immigration stance appears to have alienated many, according to an Associated Press report.
(RELATED CHARTS: Voting Preferences of the Changing U.S. Electorate since 1980)
Latino voters now account for 11 percent of the nation's voters, up from 9.5 percent in 2008, and total 23.7 million eligible voters. In three swing states — Colorado, Florida, and Nevada — Latino voters make up at least 14 percent of the vote.
(RELATED MAP: The Geography of the Latino Vote)
While the Pew study finds familiar patterns of party affiliation among Latinos, it also indicates growing conservative exceptions.
8 of 10 religiously unaffiliated Latinos identify or lean Democratic and represent 15 percent of the total Latino electorate.
7 of 10 Latino Catholics lean left.
52 percent of Evangelicals identify or lean Democratic, while 36 percent lean toward the GOP.
54 percent of Latino Protestants voted for President Bush in 2004, up from 2000, but in 2008 the bloc apparently swung back to the Democratic Partly, largely because of the immigration issue.
Churchgoing Latinos said they are more likely to hear about religiously sensitive issues from the pulpit than about candidates. More than half of Latinos indicated that clergy address topics such as abortion and same-sex marriage, while only 29 percent discuss candidates.
Some 43 percent also said that clergy spoke to them about immigration, a topic spurring more religious leaders to activism. In June, a coalition of 150 Christian groups formed the Evangelical Immigration Table and pressed Congress to pass comprehensive immigration reform.
(RELATED STORY: How Will Hispanic Evangelicals Vote?)
Mirroring the nation's shift, more than half of Latinos indicated they support same-sex unions, dispelling a long-standing belief that the growing voting bloc sides with the Republican Party on the issue. In fact, 54 percent of Latino Catholics said they favor allowing gays and lesbians to marry, compared with 25 percent of Latino Protestants.
The Pew poll of 1,765 Latino adults, conducted between Sept. 7 and Oct. 4, included 903 registered voters. The margin of error for the larger sample is plus or minus 3.2 percentage points, and plus or minus 4.6 percentage points for the registered voters.