Ivy League Schools Don't Reflect U.S. Minority Ratios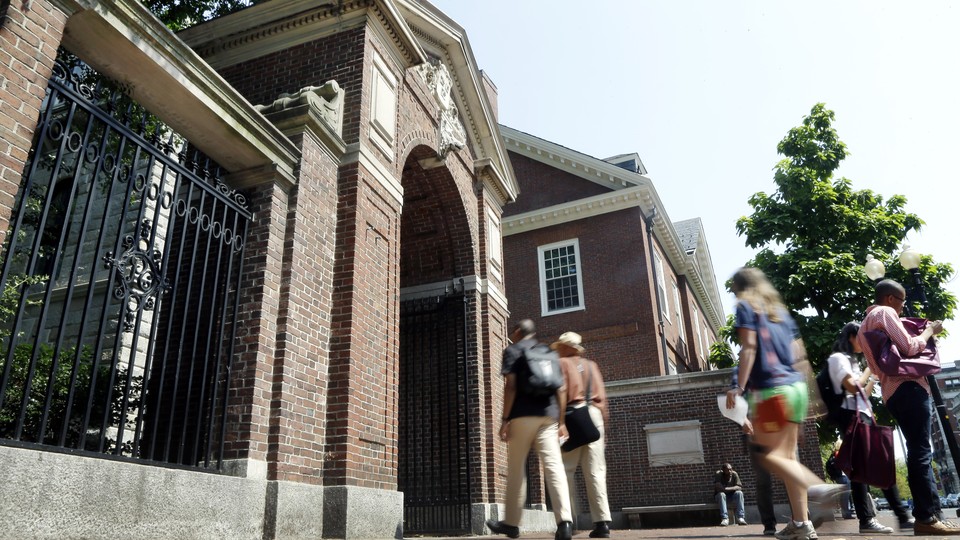 At 26, Melvin Wilson, an African-American from Youngstown, Ohio, finds himself still $37,000 in debt after having graduated from Cleveland State University in 2009. Sharing his perspective in a recent Apollo/Next America poll about educational attainment and diversity, he agrees that post-college success is rooted in personal responsibility, but he also acknowledges frustrations.
"When you work hard for what you want and you finally get it, it's a great feeling of accomplishment," the freelance writer says. "But we do live in a society where if you have connections, you get to go to Harvard"¦. You don't have to work to go to Harvard if you're a Bush or an Obama. This trickle-down crap they talk about is not working. And there's the "˜haves' and the "˜have-nots,' and the "˜have-nots' — excuse my language — have to bust their ass to get where they want to go."
Wilson's comments show an opinion perhaps familiar to students who might have welcomed the chance to study at the Ivy League schools, which traditionally provides a leg up on starting a career. And for students of color, the road covered with ivy is not easy.
Generally, blacks and Latinos benefit from attending elite institutions more because of the networking opportunities than because of receiving a strong education, a Princeton working paper determined. To be certain, minorities do gain admittance to the elite eight, and only Yale University has a student population that is more than 50 percent white.
In the fall of 2011, the undergraduate enrollment at Princeton was 6.5 percent Latino, 5.1 percent black, 11.8 percent Asian, and 36.4 percent white (the remaining 40 percent count as multiracial, Native American, foreign students, or unknown).
The Ivy schools generally fall short in mirroring the national minority population, which 16.7 percent Latino, 13.1 percent black, 5.6 percent Asian, and 1.7 percent Native American, according to government data.
Columbia University had the largest share of Latinos at 13.2 percent, while Yale had the fewest, at 8 percent.
Minority recruiting and enrollment has been uneven at these schools. At Cornell University, for instance, the share of Latino undergraduate students stagnated at less than 6 percent between 2000 and 2010. But the proportion rose dramatically in 2011, to 9.4 percent, partly because the university adopted additional ethnic and racial categories. Blacks have remained at or under 5.6 percent for the past 40 years, university data show.
What's keeping minorities from entering the top-notch universities? A lack of college preparation and "historical issues in the educational system that fail to provide support at an early age," says Charles Ramsey, president of the West Contra Costa Unified School District in Northern California.
Rapid increase in tuition is one main roadblock. Six years ago, Harvard launched a financial-aid initiative offering free tuition to admitted students whose parents earned less than $40,000 per year. The income threshold was raised to $65,000 in 2011. During the 2012-13 academic year, 60 percent of undergraduate students received need-based aid, totaling $172 million.
In 2006, Ramsey cofounded the Ivy League Connection in response to high dropout rates in his district, where blacks and Latinos make up 85 percent of the student population. Motivated students had few resources that could get them through the competitive university admissions process.
The program provides participants, many of them first-generation college students, the chance to tour Ivy League campuses and meet with students and admissions officers. The program requires parent participation. "No matter how disengaged parents are at the high school level, they will come," Ramsey points out. So far, an estimated 35 students from the program have gained Ivy League admission.