Is Your Sign Talking to Me?
The candidate yard sign has been a staple of campaigns for decades -- but voters' motivations for posting them remain little understood.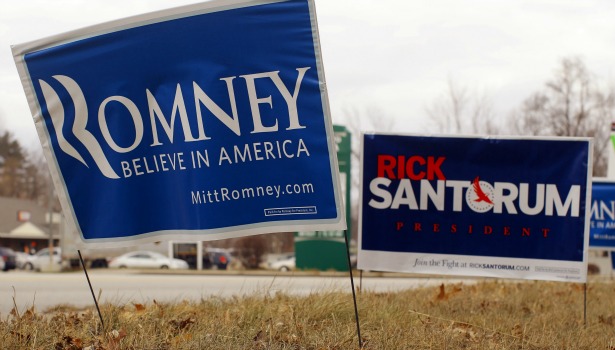 Reuters
With a bit less than three weeks to go before the election, let's pause to think about a little-discussed element of today's high-tech campaigns. Consider the humble campaign yard sign. Is there a more retro and prosaic feature of American electoral politics?
One day, as our dog and I walked along a low-volume-traffic street in Newton, Massachusetts, I saw a "Scott Brown for Senate" sign that hadn't been there the day before. Within a week, the same block had two "Elizabeth Warren for Senate" signs pop up on neighbors' lawns. Then, in rapid succession, a couple more signs for Brown showed up.