ICE Says It Has Better Things to Do Than Go After Jose Antonio Vargas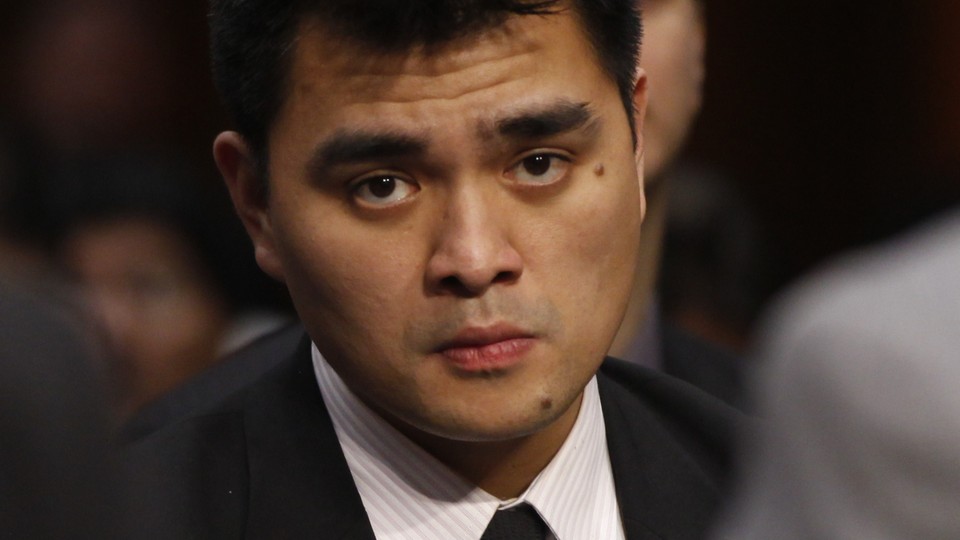 In one of the clearest signs yet that Jose Antonio Vargas won't be deported from the U.S., Immigration and Customs Enforcement has issued a statement on why it didn't take action against the journalist, activist and undocumented immigrant after he was arrested on Friday in Minneapolis for driving without a license. "Mr. Vargas was not arrested by ICE, nor did the agency issue a detainer," ICE spokeswoman Gillian Christensen said in a statement to Politico. "ICE is focused on smart, effective immigration enforcement that prioritizes the removal of public safety threats, recent border crossers and egregious immigration law violators, such as those who have been previously removed from the United States."
Latest Politics Posts:
Loading feed...
The scenario was something Vargas has said has worried him ever since he outed his immigration status in The New York Times Magazine (and with good reason: lawyers told The Atlantic Wire last year that Vargas's admission could kickstart ICE's deportation process): a Minnesota state trooper spotted him driving while wearing headphones, a minor infraction, pulled him over, and discovered that Vargas' driver's license was not valid. As Politico reported, "That triggered the trooper to look into that further and contact ICE." After ICE officials were contacted, a spokesman for the Minnesota state patrol said Vargas spoke with ICE officials but he didn't "know what the nature of that conversation was."
Now, judging by today's statement, ICE is not going after Vargas any time soon. That's big news. Following Varga's 2011 essay, activists on both sides of the issue wondered if Vargas would be subject to immediate deportation. Indeed, Vargas himself wrote about the fear hanging over his head in an essay in Time this summer. "I spend every day wondering what, if anything, the government plans to do with me." At the time, he reached out to ICE to try to find out whether he was about to be deported. But, at the time, ICE's answers were much more vague:
I then contacted the ICE headquarters in Washington. I hoped to get some insight into my status and that of all the others who are coming out. How does ICE view these cases? Can publicly revealing undocumented status trigger deportation proceedings, and if so, how is that decided? Is ICE planning to seek my deportation?

"We do not comment on specific cases," is all I was told.
While this is no guarantee that Vargas won't be deported in the future, it's a much more detailed expression that the agency has bigger fish to fry than Vargas. We've reached out to Vargas about the statement and will update when he responds.
Latest Wire Posts:
Loading feed...