Here's a Game of Education-Buzzword Bingo to Play During Tonight's Debate
Of-the-moment jargon? Count on it. Substantive discussion of the issues? Not if past debates are any guide.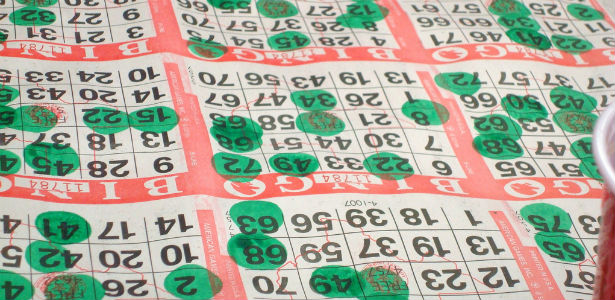 Robert Banh/Flickr
The first presidential debate - on domestic policy issues - will be held tonight at the University of Denver, and it's expected that education issues will come up at some point during the 90-minute face-off.
But historically, education issues tend to get short shrift from the format. As Carol Rasco, president and CEO of the nonprofit literacy advocacy organization Reading Is Fundamental recently noted, education issues didn't surface until the tail end of the final presidential debate in 2008.
That's not because the candidates don't have anything to say on the issue, or that they don't differ in their approaches. At the National Press Club on Tuesday, U.S. Secretary of Education Arne Duncan was asked what the biggest difference might be between a second-term Obama administration and a Romney presidency. Duncan summed it up thusly: Obama believes education is an investment, while Romney sees it as an expense. That's an oversimplification, but it certainly crystallizes the Democrats' dire predictions of the slash-and-burn budget cuts to key programs that serve at-risk students if Romney were elected. And Romney has been decidedly light on specifics about the central planks of his education platform, although he made it clear at NBC's Education Nation last week that using federal dollars to fund the new Common Core State Standards wouldn't be one of them.
For more on how the two candidates differ on their education platforms, check out the Christian Science Monitor's Five Differences on Education between Obama and Romney. And if you're prepping your edu-speak bingo card to follow along tonight, I asked education reporters from across the country what they are expecting to hear. The list includes choice, vouchers, rigor, accountability, compete, college readiness and affordability, expectations, standards, technology, teacher quality, personalized learning, evidence based, STEM, opportunity, equity, family involvement, 21st Century learning, and deeper learning.
In all seriousness, the state of public education isn't a joking matter. And however many minutes are ultimately devoted to the issue in tonight's debate, it's surely not going to be enough to satisfy the legions of students, parents, educators and community stakeholders who are waiting for answers.
---
This post also appears at The Educated Reporter, an Atlantic partner site.