Democrats' Bid to Slow Arctic Drilling Could Backfire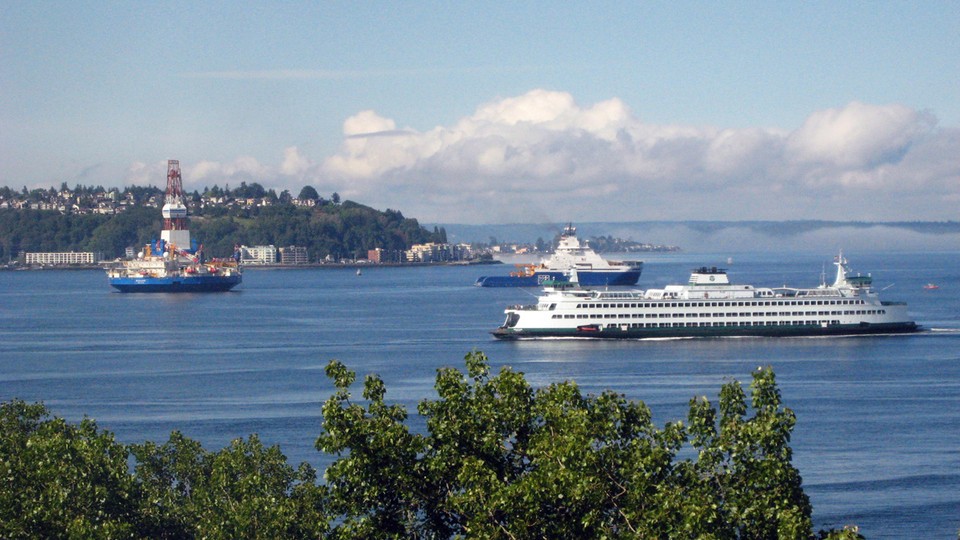 The efforts of six Senate Democrats to delay oil- and gas-drilling leases in the Arctic Ocean until more research is done could have an opposite and unintended effect: Experts agree that one effective way to learn about conditions beneath the frigid waters off the north coast of Alaska is to drill exploratory wells.
"[One] of the best ways to gain information is to allow some measure of activity to go forward," former Interior drilling and safety chief Michael Bromwich told National Journal Daily earlier this month.
Drilling in the Arctic was expected to start this year. But a series of problems with weather conditions and regulatory hurdles had Shell Oil throwing in the towel for anything but preparatory work this year. If the Interior Department allows it, Shell could start actual drilling next year.
Shell's troubles prompted Democratic senators, including Majority Whip Dick Durbin  of Illinois, to write Interior Secretary Ken Salazar on Sept. 21 urging him to remove all Arctic plans from the department's five-year leasing plan.
"We strongly encourage DOI not to include Arctic lease sales until there is a thorough examination of the scientific, economic, and social factors that could be affected by expanded drilling and a comprehensive review is made of how oil and gas activities will be conducted without harming the Arctic ecosystem ...," wrote Durbin and Sens. Jeff Merkley of Oregon, Patrick Leahy of Vermont, Barbara Boxer of California, Frank Lautenberg of New Jersey, and Sheldon Whitehouse of Rhode Island.
Interior Department spokesman Blake Androff said that the agency is being "cautious" but "forward-looking" about the Arctic in its five-year program, but he made no indication that Interior would reconsider those leases.
"If the five-year plan suggested they were rushing into a series of lease sales year after year, then I could understand better some of the concerns expressed in the letter from the senators," Bromwich said. "The lease-sale schedule as to Alaska was specifically crafted to take into account the need to have additional research done before those Arctic lease sales move forward." Shell's plans include an environmental-impact analysis, collection of site-specific data on "geohazards," and environmental monitoring information — all of which would be shared with Interior as it considers future leases.
"We have conducted scientific research for years — both onshore and offshore," said Shell spokeswoman Kelly op de Weegh. "And, we've also supported oil-spill response studies and open-water testing. That information is also shared broadly across the industry and with federal agencies."
Shell's plans fit with Interior's offshore drilling strategy released in 2010, which highlighted exploration as a pathway to knowledge. "If we are to responsibly develop resources in frontier areas, we must expand exploration activities, gather the science needed, and listen to affected communities," Salazar said at the time.
The director of Interior's Bureau of Ocean Energy Management, Tommy Beaudreau, reiterated that mission in an interview with National Journal last year.
"All of the data seems to indicate that there's tremendous resource potential in the Chukchi, but you never know until you drill," Beaudreau said.