Campaigns Attempt to Set Debate Expectations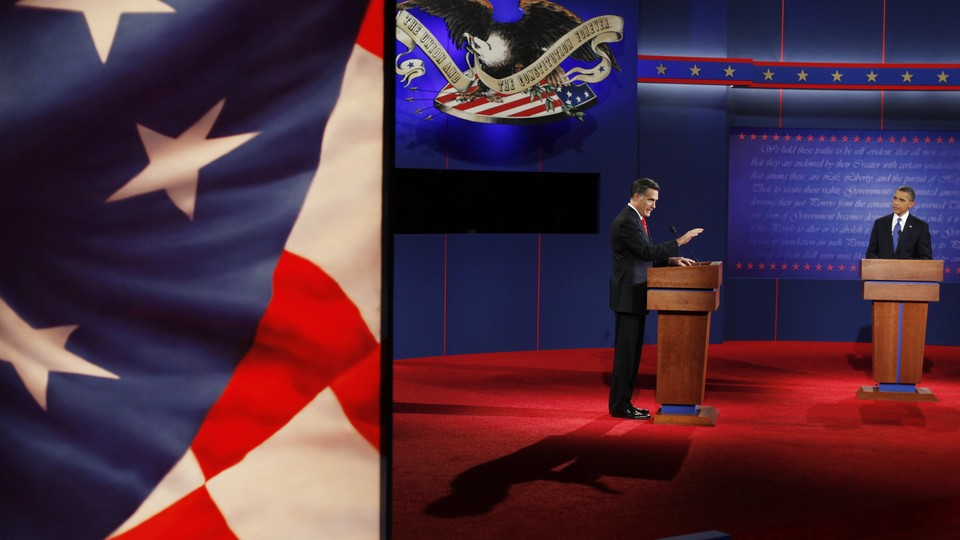 While both presidential candidates prepare for Tuesday's town hall-style debate, campaign surrogates took to the Sunday talk shows in the hope of setting expectations for the second matchup between President Obama and Mitt Romney.
After a disappointing debate performance in the first round, the Obama campaign is looking for the president to step up in this week's matchup. Robert Gibbs, an Obama senior adviser, said on Sunday that the president "didn't meet his expectations" and he now knows what he has to do.
"He knew when he walked off that stage and he also knew as he's watched the tape of that debate that he's got to be more energetic," Gibbs said on CNN's State of the Union. "I think you'll see somebody who's passionate about the choice that our country faces and putting that choice in front of voters."
Atlanta's Democratic Mayor, Kasim Reed, said the president has to "step up" and that the next debate will be a challenge.
"I think of the first Mohammad Ali fight in 1971," he said on NBC's Meet the Press. "People thought he would beat Joe Frasier. He got hit in the jaw in the 15th. But he went on to win the second and the third. History remembers the winners."
But the Romney campaign was quick say that a better performance by Obama will not have a large impact on the race, seeing the momentum on their side.
"I think President Obama is going to come out swinging. He'll have to compensate for a poor first debate," Sen. Rob Portman, R-Ohio, said on ABC's This Week. "They've run a highly negative ad campaign. They've spent hundreds of millions around the country, including a lot in Ohio, mischaracterizing Gov. Romney's positions and misrepresenting him."
Similarly, Romney senior adviser Ed Gillespie criticized the president's positions ahead of the debate.
"The president can change his style, he can change his tactics, he can't change his record, he can't change his policies," Gillespie said on Fox News Sunday.
The president will have to seem more energetic and sharp against an opponent who has been in dozens of town hall-style meetings in recent months. In an editorial, The Washington Post on Sunday called on the president to offer a more detailed second-term agenda in the days ahead.
"Mr. Obama has yet to say how he would solve the immense problems awaiting the next president immediately after election," The Post writes. "Until and unless he does, the only rationale he can offer voters is the urgency of stopping the other guys."
Both candidates took time off from the campaign trail on Sunday to engage in some preparation for the debate. While Romney hunkers down with Portman in the Boston area, Obama is with staff in Williamsburg, Va.