Beau Biden: VP's Laughter Not An Issue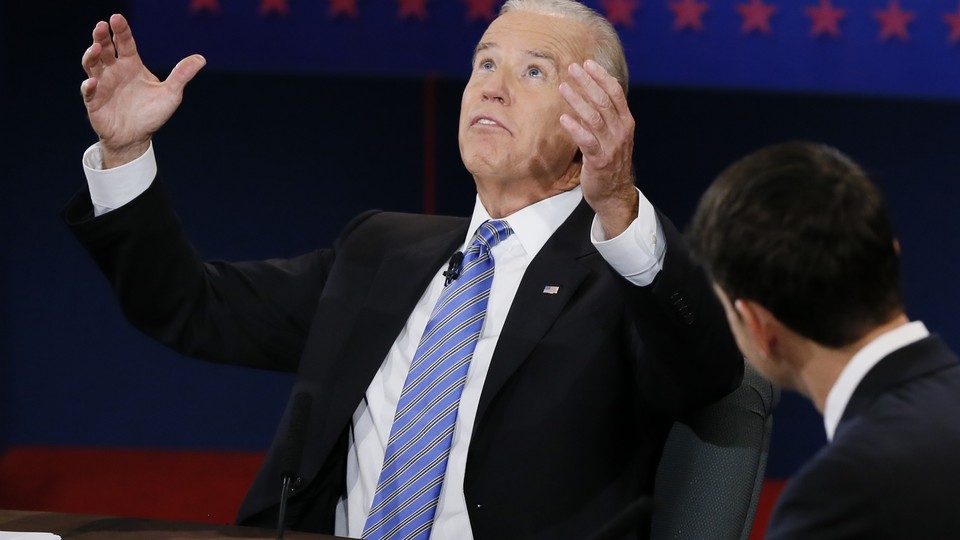 While Vice President Joe Biden's laughter during the vice presidential debate has turned into a campaign issue, thanks to Republican criticism, his son, Delaware Attorney General Beau Biden says the GOP fixation on his demeanor means that Biden clearly won.
"Anytime folks on the far right are going after my father for smiling too much, that's a victory," Beau Biden said on ABC's This Week. "My father spoke clearly to the American people about the facts. He did that for 90 minutes straight. This is not about how much my father smiled or how many gallons of water the congressman drank nervously on the stage. It's about talking directly to the American people about very important facts."
Atlanta's Democratic Mayor, Kasim Reed, echoed his claims, saying Biden "dominated" the debate. "He dominated the guy," Reed said on NBC's Meet the Press. "I thought he offered him an internship after it was all over."
Republicans took issue with Biden's laughter during the debate, praising Ryan's calm demeanor. Biden's laughing, in fact, made its way into a Romney campaign ad on Sunday.
See all NJ's Sunday show coverage | Get Sunday show coverage in your inbox