After 2,000 Deaths, Politicians Debate U.S. Future in Afghanistan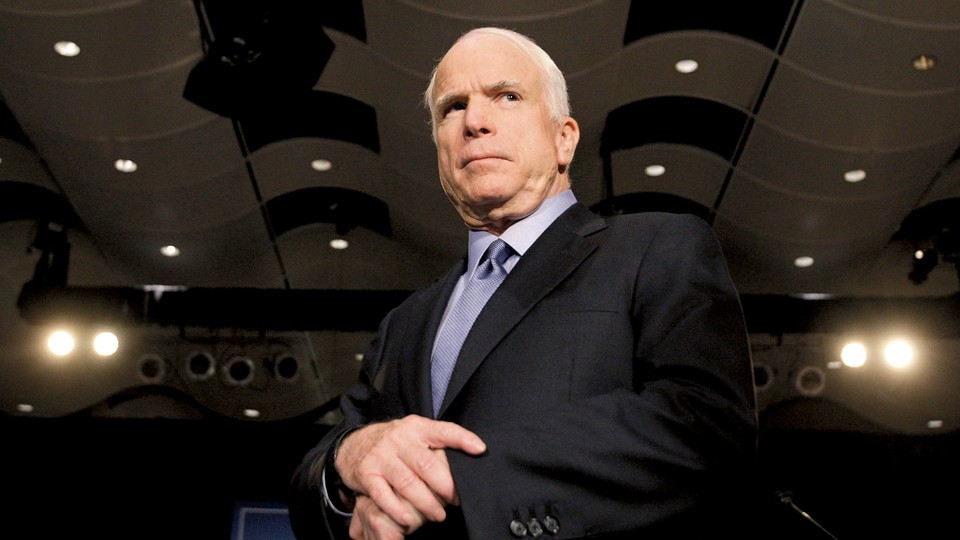 As the number of U.S. deaths in Afghanistan reached 2,000 this weekend, members of both parties are debating the future of America's longest war.
Sen. John McCain, R-Ariz., said on Monday that setting a withdrawal date in Afghanistan was a failure on the part of the Obama administration, saying it has given the Taliban enough fuel to make a comeback and put power in the hands of Afghan President Hamid Karzai, whom McCain calls untrustworthy.
"Look, it is unraveling," McCain said on MSNBC's Morning Joe. "You are having the worst morale kind of situation you could possibly have, in allies that you can't trust."
A consistent critic of the administration's foreign policy, McCain blames the current unraveling on President Obama, who he says lacks the military experience to make decisions about U.S. wars.
"He consistently overrode the recommendations of his military leaders, with no military experience himself," McCain said. "And those military leaders, when those decisions were made, said this is going to entail greater risk."
Sen. Chuck Schumer, D-N.Y., said he sees no "end game" if the U.S. were to continue its presence in Afghanistan for several years to come, as McCain suggested.
"I don't see how we can succeed in Afghanistan "¦ unless we are going to stay there forever," Schumer said on the same program. "It's not that nothing has been accomplished, but having more troops stay there and try to win over the hearts and minds of the various tribes — it's tough in Iraq, but it's even tougher in Afghanistan. I think the president's done the right thing: a clear deadline and we're getting out."
The U.S. crossed the 2,000 mark after a suspected insider attack, one of more than 50 so-called "green-on-blue" killings on NATO forces, claimed the life of an American soldier on Sunday.