70 Open Federal Judge Appointments Will Have Long-Term Latino Impact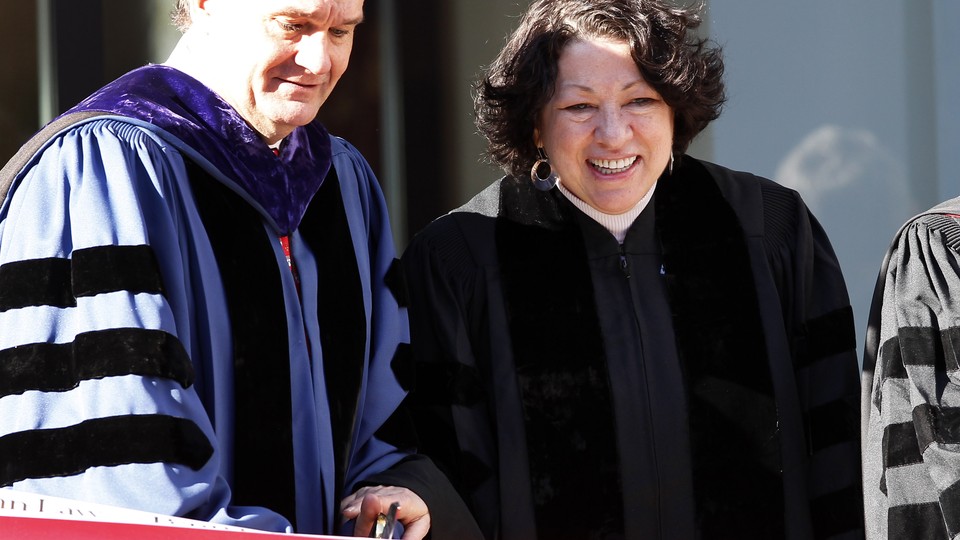 When President Obama nominated Sonia Sotomayor to the Supreme Court in 2009, the appointment made headlines because of her credentials, including as a federal District Court judge, and her Latino heritage. But equal attention should be paid to the push to fill more than 70 appointment-for-life federal court vacancies in four heavily Latino states.
Federal court judges make decisions that directly impact the lives of Latinos, said Thomas Saenz, president and general counsel of the Mexican American Legal Defense and Educational Fund, during an event in Washington on the 2012 election and the Latino workforce.
Some of the vacancies are in states where Latinos make up nearly a third of the population, such as Texas (38 percent) and Arizona (30 percent). Nevada's population is 27 percent Latino, and Colorado's is 20 percent
Earlier this year, U.S. District Court Judge Susan Bolton, serving since her appointment by President Clinton in 2000, ruled that police in Arizona were clear to enforce the most controversial part of the "show me your papers" law, SB1070. In another significant ruling, a panel of federal judges deemed that Texas's political redistricting, passed by the Republican-led Legislature, discriminated against Hispanics and other minorities.
Filing the vacancies with judges who understand the needs of the working-class community, Latinos, and other minorities is critical, Saenz stressed, since these judges will also hear cases involving workplace discrimination and will rule on whether workers can file class-action lawsuits versus filing individual cases. The jurists can also rule whether workers can use the courts to resolve their dispute or go to arbitration. Private judges are not required to follow the law during arbitration, a Mother Jones article explains.
While Obama's goal to increase diversity on federal benches is important, Saenz said, Latino advocates should also be critical of a jurist's philosophies.
"Are these judges come from a working-class background? Or have they spent their entire careers working on behalf of businesses and corporations?" he asked. "It really does matter — the set of experiences, views, and expectations that judges bring to the bench."