Why the Sun Belt Is Sunnier for Democrats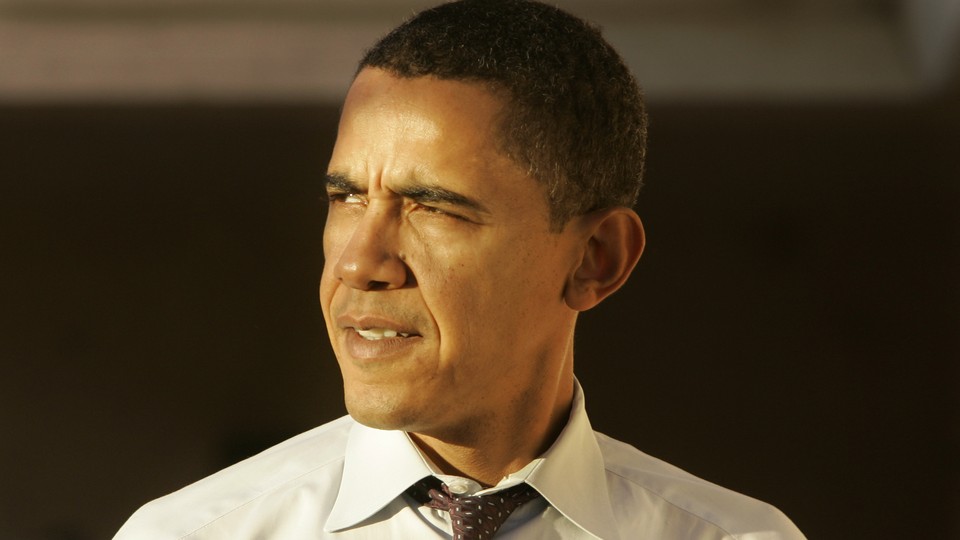 The Democrats' choice of Charlotte for their national convention reflects the party's emerging opportunities as well as its continuing challenges in a new band of swing states that have reshaped the electoral map.
North Carolina is one of six once-reliably Republican states across the Sun Belt that President Obama, riding a tide of changing demography, carried in 2008. The Democrats' improving fortunes in these states have expanded Obama's options for reaching an Electoral College majority and diluted the influence of the Midwestern battlegrounds traditionally considered the decisive tipping point in presidential campaigns.
(INTERACTIVE GRAPHIC: Voting Preferences of the American Electorate)
Yet, except for New Mexico, Obama this year faces difficult fights in all of these new Sun Belt battlegrounds — a trend dramatically illustrated by a new Elon University/Charlotte Observer poll released on Monday that showed Mitt Romney opening a modest North Carolina lead — 47 percent to 43 percent — as the convention opens. For Obama, holding the Sun Belt beachheads that he established in 2008 looms as one of the most formidable challenges of 2012.
With the emergence of these Sun Belt battlegrounds, the competition for an Electoral College majority now revolves around two distinct poles: the traditional Rust Belt behemoths of the Midwest, and these new Sun Belt swing states.
The Rust Belt battlegrounds are predominantly white, older, stagnant, or declining in population, and are heavily blue-collar. In this group, Obama and Romney are fiercely contesting Iowa, Ohio, and Wisconsin. Romney is also exploring Michigan and, to a lesser extent, Pennsylvania, each of which has voted Democratic in at least the past five elections. And the two are dueling over New Hampshire, which shares important characteristics, if not proximity, with the Midwestern swing states.
In 2008, Obama won all six of those states. In most of them, his greatest need this year is to suppress his losses among the overlapping groups of working-class and older whites — constituencies that have always been skeptical of him but that national polls now indicate are moving further toward the GOP. (That's less critical in New Hampshire and Pennsylvania, where white-collar, college-educated whites represent a larger share of voters.) In other words, to win these states, Obama must preserve as much as possible of the old New Deal Democratic coalition centered on less-affluent whites.
By contrast, across the Sun Belt, Obama's challenge is to mobilize the emerging 21st-century Democratic coalition of minorities, young people, and college-educated whites, especially women. The new Sun Belt opportunities for Democrats divide between Florida, North Carolina, and Virginia in the Southeast and Colorado, Nevada, and New Mexico in the Southwest. Except for New Mexico, which moved toward the Democrats in the 1990s, all of those states were reliably Republican in the 10 elections from 1968 through 2004. Over that period, Democratic nominees carried Florida and Nevada only twice, North Carolina and Virginia just once, and Virginia not at all. In 2008, Obama won all six of those states.
Republicans have effectively conceded New Mexico, where Romney is struggling among the large Hispanic population. But campaigns in the other five Sun Belt states are among the most fiercely fought.
The same two trends, to varying degrees, have allowed Democrats to contest these once ruby-red states. One is an increase in their minority population, driven in most cases by growth among Hispanics. Equally important, socially liberal white-collar suburbanites across the Sun Belt have moved toward the Democrats since 2000 — replicating the migration undertaken by similar voters along the coasts under Bill Clinton during the 1990s.
In 2008, Obama romped over John McCain in affluent suburban Sun Belt counties like Mecklenburg and Wake in North Carolina, Jefferson and Arapahoe outside Denver, and Fairfax and Loudon in Northern Virginia. Except for Mecklenburg, which encompasses Charlotte, none of those counties had backed the Democratic presidential nominee more than once since 1964.
Across the Sun Belt, that coalition of minorities and white-collar whites allowed Obama to overcome continued resistance among blue-collar whites, especially in the Southeast, where many of them are evangelical Christians. North Carolina, for instance, is tougher for Obama than Virginia precisely because the former has more white evangelicals and fewer white college graduates than the latter.
Since 2008, the minority share of the eligible voting population has increased in all five of the contested Sun Belt battlegrounds, according to calculations by Democratic analyst Ruy Teixeira. But polls suggest that Obama will confront larger deficits than in 2008 among working-class whites in these states.
Even if Obama holds his upscale support, that erosion could easily tip North Carolina (which he carried by only 14,000 votes in 2008) back to the GOP. Still, the decision to convene in Charlotte underscores the Democrats' growing reliance on states shaped by the same titanic social forces Obama embodies: increasing diversity and rising education levels. "They are making a statement by coming here," Teixeira says. "It's like thinking ahead in the chess game."