The Long and Disreputable History of Repressing the Black Vote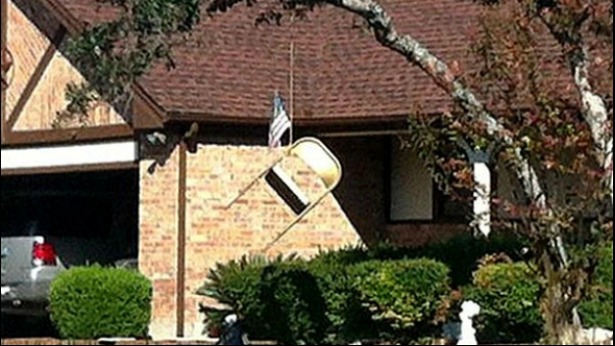 Everyone should read Mariah Blake's profile of True The Vote in the latest issue of The Atlantic (to which all true Horde legionnaires subscribe.) But readers should play close attention to the ugly long history of disenfranchising black people and brown people through claims of voter fraud:
Conservative anti-voter fraud fervor first arose around the same time as two turning points in American politics. The first was John F. Kennedy's narrow presidential win in 1960, which many Republicans attributed to voter fraud in Illinois and Texas. The second was the passage of the 1964 Civil Rights Act and the 1965 Voting Rights Act, which, by banning discriminatory voting practices, stoked fear in some quarters about the rising power of black voters. During the run-up to the 1964 presidential election, the Republican National Committee launched Operation Eagle Eye, the nation's first large-scale anti-voter fraud campaign. 




As part of the program, the RNC recruited tens of thousands of volunteers to show up at polling places, mostly in inner cites, and challenge voters' eligibility using a host of tools and tactics, including cameras, two-way radios, and calls to Republican-friendly sheriffs. After this, anti-fraud campaigns became commonplace, but they could backfire, as the RNC learned in 1981. That year, the party hired a swashbuckling 29-year-old named John Kelly to organize "ballot security" for New Jersey's gubernatorial election. Kelly, who turned up in the state wearing cowboy boots and a 10-gallon hat, arranged to have hundreds of thousands of sample ballots mailed to voters in black and Latino neighborhoods. His team then compiled a list of people whose ballots were returned as undeliverable, and allegedly tried to have them struck from the rolls. 




This technique, known as caging, is controversial because it can purge eligible voters. In this case, an outdated address roster was used -- meaning that an unusually large share of the people on Kelly's list may have been wrongly targeted. Kelly and his associates also recruited squadrons of men -- many of them off-duty police officers -- to descend on black and Latino precincts around New Jersey on Election Day. Wearing National Ballot Security Task Force armbands, walkie-talkies, and in some cases guns, the men posted signs warning in large red letters that the areas were being patrolled. They then stationed themselves around polling places and allegedly tried to stop those whose names appeared on the caging list from voting. 




According to a Republican Party lawyer who was on the scene that day, before the polls closed, Kelly hightailed it out of the state in a Chevy Impala, armbands and signs stuffed in the trunk. When the Essex County prosecutor's office launched a statewide criminal investigation the following week, he was nowhere to be found. In the end, prosecutors didn't bring charges -- no would-be voters stepped forward to say they had been blocked from casting ballots -- but the Democratic National Committee filed a federal lawsuit accusing Kelly and the RNC of violating the Voting Rights Act. 




To settle the case, in 1982 the RNC signed a consent decree, agreeing to end all "ballot security" programs targeting minority precincts. Four years later, the RNC was caught caging minority voters in Louisiana, an effort that was intended to "keep the black vote down," according to an internal RNC memo. The DNC filed suit again, and a chastened RNC agreed to a modified decree requiring it to submit all plans for anti-voter fraud campaigns to the court for approval.
I raise this because it's critically important that we not think of these new laws as anything particularly "new." They are but restatements of our oldest pathologies. A deep-seated fear of bestowing full American citizenship on non-whites, and particularly on blacks, has a long and
ugly history in this country
:
[John Wilkes] Booth may have finally given himself over to the idea of that "something decisive and great" on April 11, the night Abraham Lincoln made the speech of his life. Booth, Herold, and Lewis Powell were in the crowd that gathered on the White House grounds to hear the president speak from a balcony. Herold identified this as the fatal moment in which Booth decided on assassination. One passage in the president's subdued victory speech touch on the place of African Americans in the reunited nation. "It is also unsatisfactory to some," Lincoln said, "that the elective franchise [in the new government of reconstructed Louisiana] is not given to the colored man. I would myself prefer that it were now conferred on the very intelligent, and on those who serve our cause as soldiers.
Booth was engraged. "That means nigger citizenship," he said. "Now, by God! I'll put him through. That is the last speech he will ever make."
The Southern diarist Katherine Stone, a loyal Confederate, feared the triumph of the Union because it would bring "Negro equality." Upon Lincoln's murder she wrote "All honor to J. Wilkes Booth," Lincoln's "brave destroyer." Upon hearing of Booth's death she cried for him and wrote that "many a true heart at the South weeps for his death." 
Less you think this notion is dead, I visited the Tredegar Iron Works in Richmond last week. Tredegar was the industrial hub of the Southern attempt to raise a slave-holding republic during the 1860s. Out back there is a statue of Lincoln and his son. The statue was protested in the '90s by "Heritage" groups, one of which went so far as to fly a plane over Richmond which celebrated Lincoln's murder by streaming the motto "Sic Semper Tyrannis."
I have said this before but it is much easier to think of Lincoln's killing as the fevered work of a mad man, then it is to acknowledge what it was -- the calculated work of a white supremacist intent on restricting the citizenship of black people. 
The past ain't even the past, and the God of history is not dead.