Snafus May Hamper Convention Reporting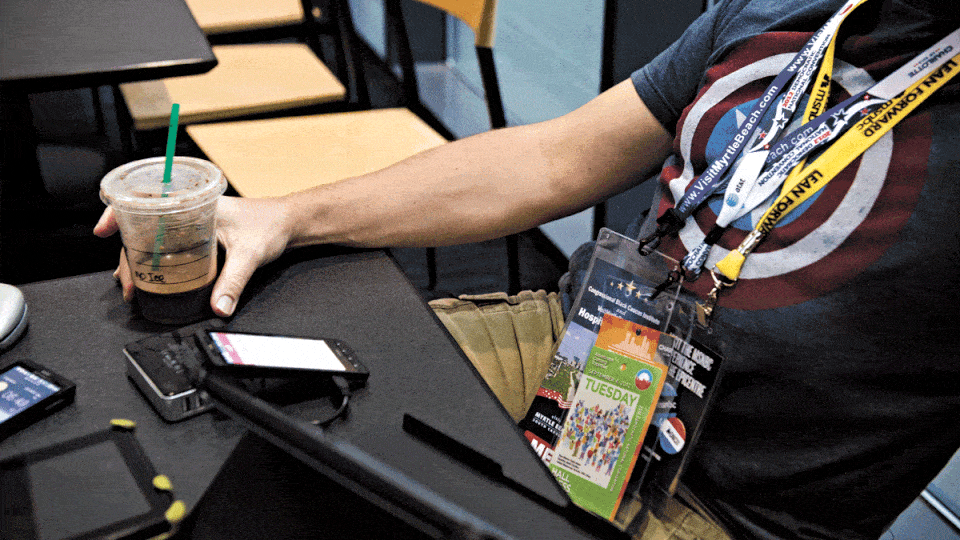 No traditions are more enduring than the gripes from thousands of reporters — over the glitches in credentialing, security, and prices — at the Democratic convention. Maybe it's the $3,000 that RealClearPolitics was asked to pay for one week's rental of a TV and cable hookup. Or maybe it's the many reporters turned away from the convention center even though they had the right credentials. These sorts of things are standard.
But, behind the scenes, attendees here — especially those who covered the relatively glitch-free GOP convention — worry that a combination of confusing credentials and flawed coordination could cause long delays and bottlenecks, particularly on Thursday. "In Tampa, it was like dealing with the military," said one official familiar with the planning who, like others, would only speak anonymously. "Then we come here and we're dealing with a Rube Goldberg machine.... The wheels keep falling off, and we have to keep reaching for the duct tape to put things back together."
The tension has been there for much of this year. The convention staff headed by Karen Burchard, director of media logistics, made what were seen as arbitrary decisions to reduce print seats for the sake of radio and television reporters. And the credentials can seem baffling, according to a convention veteran. "On the last night you may need four credentials to get in," he said. "Some people will need orange and blue. Some will need two greens, an orange, and a blue. Some will need a blue and two greens. It's going to be a mess." Burchard declined to comment on Monday.
Additionally, staffers at the Senate and House Press Galleries, who coordinate the press credentials for both parties and oversee convention arrangements, have been trying to head off two potential problems: Even though the party handed out plastic sleeves to hold the various credentials, security officials asked reporters to let credentials hang free. Also, the Democrats refused to print assigned hall seats onto credentials, as in the past. Now anything taped to a credential will invalidate it, so the gallery staff has been urging reporters to bring the envelope that includes the seat number.
There has also been grumbling over the decision to nearly hide the stand offering special convention coverage from newspapers and magazines — one of the most-visited spaces at any convention — in a corner of the media workspace outside the hall. "Let me just say that we would prefer to be in a more visible spot," said David Gasperetti, the vice president of publisher relations for National News, which runs the kiosk.
At least National News didn't have to pay some of the convention prices for its small area. Do you need a 32-inch television set, the kind on sale for $199 at Best Buy? A bargain at about $800. And the cable drop? National Journal bought four drops for $3,070. And the table to put the TV on? Only $110. A rented wastebasket is $23.75. To ensure privacy, the rod and drape costs $2,000. (They are genuine bargains compared to past conventions in New York City.)
Outside the convention center, the glitches were about on par with other conventions. Mix out-of-town reporters and delegates with out-of-town police brought in to help with security, and you get lots of confusion. Sixty cops are here from Atlanta alone, and many found themselves fielding questions about traffic because of multiple street closings. They are unfailingly polite but often must acknowledge they know little more than their fellow visitors.