Small-Business Launches Highest Among Latinos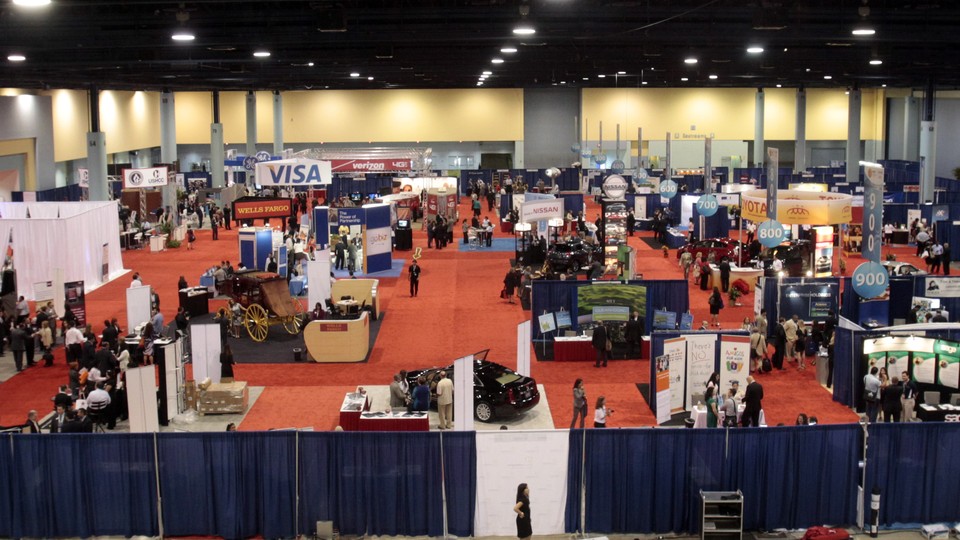 Enterprises launched by Hispanics represent the fastest-growing segment among U.S. small businesses, rising to about 3 million, the U.S. Hispanic Chamber of Commerce says, giving Hispanic policymakers, activists, and corporate executives converging this week in Washington much to discuss.
(Related Next America Story: Hispanic Sector Finding Affluence in Owning Businesses)
From 2002 to 2007, for instance, the number of Hispanic-owned companies grew by nearly 44 percent to 2.3 million, and that growth is continuing, as more companies and initiatives, such as the forthcoming ABC-Univision joint venture aimed at English-speaking Latinos, seek to reach the burgeoning Hispanic market.
The purchasing power of U.S. Hispanics, at over $1.2 trillion, is larger than that of all but 13 countries in the world, according to a May report released by the Selig Center for Economic Growth at the University of Georgia. Purchasing power is defined as disposable income, or the total personal income available for spending on goods and services after taxes.
(Related Story: How to Market to Minorities)
Felipe Korzenny, director for the Center for Hispanic Marketing Communication at Florida State University, said that some companies are reluctant to market their products to Hispanic consumers because of the political atmosphere surrounding illegal immigration, saying it has become a "kind of stigma."
But failing to include Hispanics in their marketing base would be a very costly mistake, Korzenny said.
The Georgia study found that rising purchasing power of minorities is too significant for many to ignore, especially with more Latinos ascending to the middle class and higher.
"A lot of the luxury brands are starting to wake up and see this tremendous opportunity," said Greg Furman, founder and chairman of Luxury Marketing Council, a marketing firm that has held seminars on affluent Hispanics.
There was a time, Korzenny said, when marketers didn't understand the general Hispanic population, much less affluent Hispanics. He recalled being a doctoral student at Michigan State University in the late 1970s, when most companies would simply translate marketing materials into Spanish.
Today, many brands, particularly large ones like Coca-Cola, Pampers, and Nature Valley, do focused research targeting various ethnic markets, something that is needed to get "insight that goes beyond the obvious," according to Furman.
Such investigation is critical, he said. For instance, someone marketing transportation options to the 1.5 million Dominicans in living the United States would need to probe how they feel about various models and brands.
"Does it mean livelihood? Does it mean advancing in the world?" Korzenny said. "You can start "¦ with a rich message that links your brand with the meaning the consumer has given it," he said. "That's a very powerful tool."
It's a tool made even more powerful when targeting particular segments or affluent neighborhoods.
For instance, in Florida, Broward County has seen the highest growth rate for Hispanics with annual household incomes of $200,000 or more between 2000 and 2010, according to an analysis by the Fort Lauderdale Sun-Sentinel. In the course of a decade, Hispanic households earning more than $200,000 grew from 1,531 to 4,104, an increase of 168 percent.