'OMG' in Charlotte: An Anti-Obama Billboard
Here's what countless North Carolinians see when driving down the freeway that runs alongside the Uptown neighborhood in Charlotte.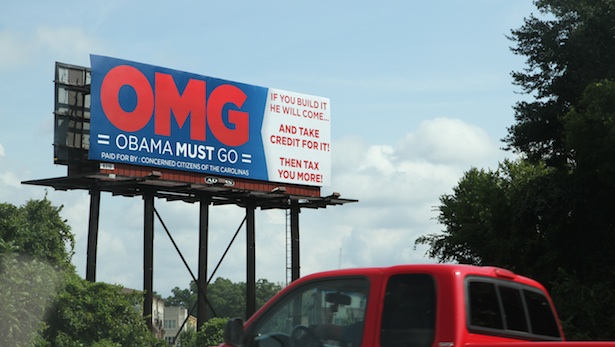 One of the first things I saw in Charlotte, North Carolina, site of the Democratic National Convention, was this well-placed billboard rented by Concerned Citizens of the Carolinas, who probably managed to get the goats of at least a few Obama supporters in town for the week's festivities.
"If you build it... he will come. And take credit for it! Then tax you more!"
Are there election billboards near you?
I'd love to see 'em.
Email photos here
.