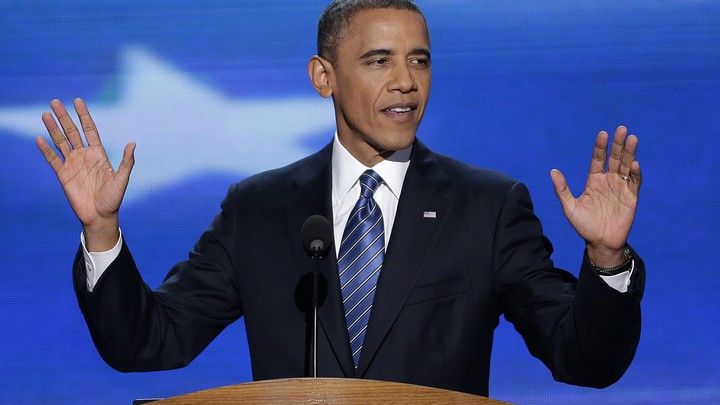 President Obama said he is willing to compromise with congressional Republicans over the budget if he were to get a second term, but said they must be willing to meet him half way.
"There are still programs that don't work, there are still ways we can make (government) leaner and more efficient," Obama said on CBS' Face the Nation. "So I'm more than happy to work with the Republicans."
The president, however, went after his opponent for what he said was an unwillingness to agree to a compromise that would involve a combination of spending cuts and revenue increases.
"The problem is the math, or the arithmetic as President Clinton said, doesn't add up," Obama said. "You can't reduce the deficit unless you take a balanced approach that says we have to make government leaner and more efficient but we also have to ask people like me or Gov. Romney, who have done better than anybody else over the course of the last decade, and whose taxes are just about lower than they've been in the last 50 years, to do a little bit more."
Obama continued, saying he was willing to "make some adjustments" on Medicare and Medicaid that would aim to strengthen the programs. But he also criticized plans to "voucherize" the program.
Vice presidential candidate Paul Ryan refuted the president's claims that Republicans in Congress have been unwilling to work with him on the budget.
"Well, I have been more than happy to work with him, but he hasn't been acting like that," Ryan said on Face the Nation. "You know, what we learned in this presidency, he says one thing and does another. He gave us four budgets, each of which had trillion-dollar deficits, none of which ever, ever proposed to actually balance the budget."
Ryan also went after Democrats in the Senate for not offering a budget in the last three years, and said that he and Mitt Romney offered "a better choice" for the American people.
See all NJ's Sunday show coverage | Get Sunday show coverage in your inbox
We want to hear what you think about this article. Submit a letter to the editor or write to letters@theatlantic.com.