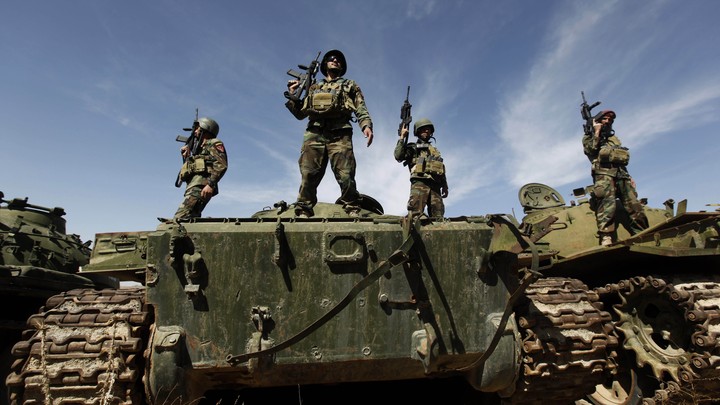 A week after NATO announced it was halting joint operations between Western and Afghan forces, the Pentagon said on Thursday the U.S. would resume small-unit patrols, The Wall Street Journal reports.
The initial ban came after a sharp increase in insider attacks, where Afghan security forces turn their weapons on NATO troops tasked with training them. More than 50 NATO troops have been killed from such attacks this year.
The risk became exponentially higher in the wake of Muslim protests stemming from an anti-Islamic film produced in the U.S. Patrols were reinstated after the Pentagon added new safeguards for troops and commanders on the ground did a review of their security protocols.
Defense Secretary Leon Panetta said, however, that he expects the attacks to continue. "The purpose of those insider attacks has been to target the very trust that we need between ISAF and Afghan forces," he told the Journal. "That trust is critical to completing this transition."
We want to hear what you think about this article. Submit a letter to the editor or write to letters@theatlantic.com.