Hopes to Achieve 'American Dream': Minorities and the Data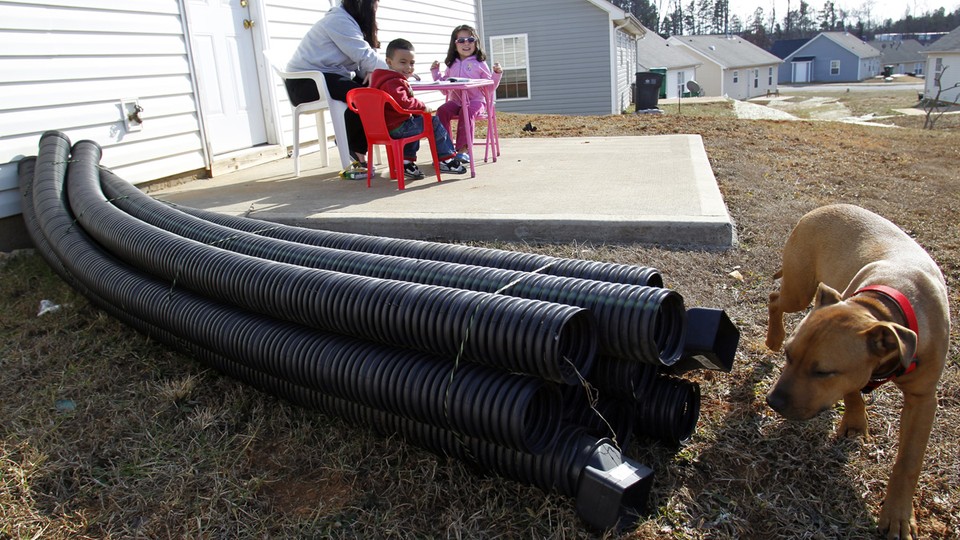 The cover story of The Next Economy, a supplement to National Journal magazine, wonders whether hard-working, determined individuals born into poverty can ascend to a comfortable middle-class life. But for the newest generation entering the workforce, as the article "Horatio Alger, R.I.P." notes, hard work may not pay off.
The relatively good news is that many minorities — despite facing a host of barriers —  are still optimistic about their futures. A recent Next America article cites a Pew Research Center study on people's views on the nation's economy. About 78 percent of blacks and 67 percent of Hispanics say they remain optimistic, compared with 48 percent of whites.
Here are a few articles to bear in mind, from the standpoint of a diversifying nation, when thinking about challenges to reaching  for the American dream.
Black, Latinos, Asians Losing Middle-Class Ground: Minority groups, college students and those with only a high school diploma have lost significant middle-class ground in the past decade.
Why Do Blacks Trail in Benchmarks Leading to Middle Class?: Only about a third of African-Americans are entering the middle class, compared with nearly 70 percent of whites.
Parents' Income Influences a Person's Chance of Achieving the American Dream: Children born to rich or poor parents tend to stay in those ranks as adults. Specifically, kids born in the bottom fifth quintile have a 40 percent chance of reaching the middle class by the time they are middle age, compared with 75 percent of those who start at the top fifth quintile.
Hispanic Business Owners "˜Leading the Charge': One way Hispanics strive for their American Dream is by starting businesses. Nine of 10 Hispanics say they are optimistic about their companies, which often target service industries and most of which have no more than nine employees.
New American Immigrants Hold the Key to Economic Growth: In his opinion piece, Ali Noorani of the National Immigration Forum writes that "one in every 10 private-business employees works for an immigrant-led company."
Hispanic Sector Finding Affluence in Owning Businesses: In the century's first decade, the number of Hispanic households whose annual income exceeds $100,000 rose from 556,000 to 1.56 million.