Gingrich: Clinton 'Shrinks Obama'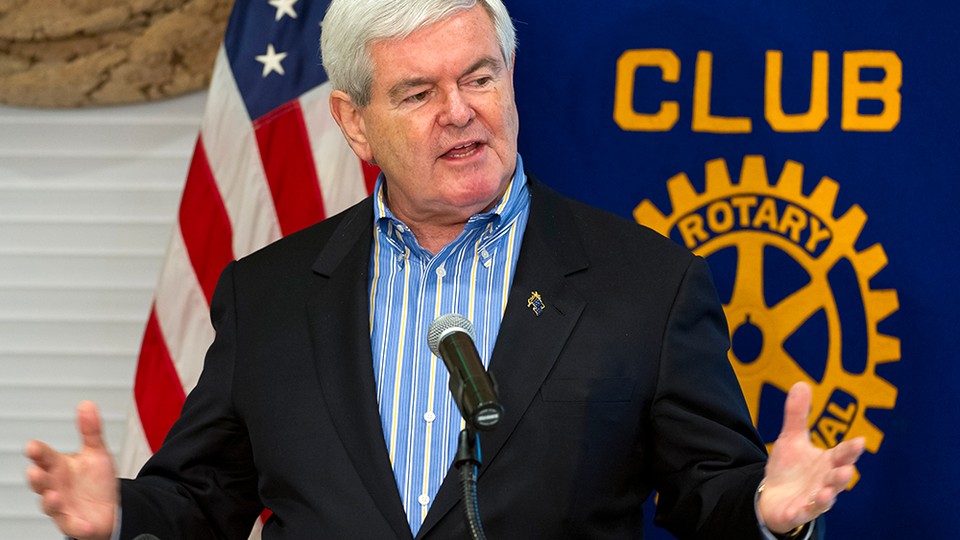 Newt Gingrich took a different approach to Bill Clinton's widely acclaimed convention speech last week, saying on Sunday that it showed the many ways Obama has failed as a president. He even went so far as to say that Clinton "shrinks Obama."
Gingrich said the subtext of Clinton's speech at the Democratic convention was an attack on Obama when Clinton explained his successes at welfare reform and job creation.
"You can take the speech, and spin it not much, and it is a condemnation of the fact that Obama learned nothing," Gingrich said on CNN's State of the Union.
The boost in polling that Obama has received coming out of the Democratic convention is "80 percent Bill Clinton," Gingrich said. But the boost won't last, he explains, as many of the swing voters will be "disappointed and not angry," and ultimately vote for Romney.
"I think that in the long-run, the Romney convention will be more effective," he said.
Clinton spoke for 48 minutes last Wednesday, talking through and refuting several Republican attacks on Obama. Democrats praised Clinton's speech for providing details on Obama's plan for a second term, and for attacking Republicans in ways that Obama effectively could not. Even Romney said on NBC's Meet the Press on Sunday that Clinton helped "elevate" the Democratic convention.
See all NJ's Sunday show coverage | Get Sunday show coverage in your inbox