Four Arrested in Connection With Killings in Libya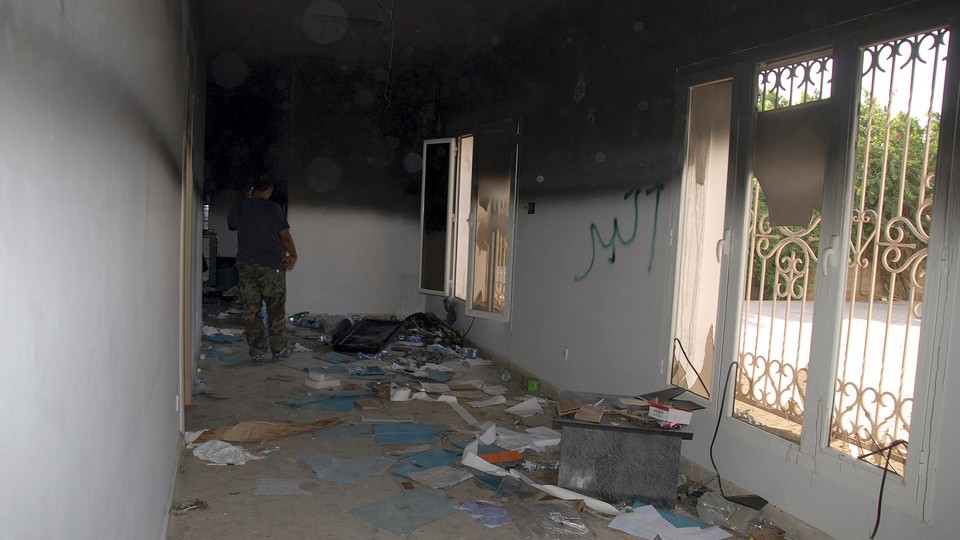 Libyan authorities have arrested four people in connection with an attack on the U.S. consulate in Benghazi earlier this week that left U.S. Ambassador Chris Stevens and three other Americans dead, Reuters reports.
"Four men are in custody and we are interrogating them because they are suspected of helping instigate the events at the U.S. consulate," Wanis Sharif, Libya's deputy interior minister, told Reuters.
Authorities have not formally charged the four people arrested.
A no-fly zone has been imposed over Benghazi for the next 48 hours, suspending all flights above the eastern city, AFP reports.
While protests still rage across the Middle East, authorities in Cairo have arrested 37 people in connection with violence outside the U.S. embassy, CNN reports.
On Thursday, Secretary of State Hillary Clinton identified the names of the remaining two victim's of the attack in Libya. Former Navy SEALs Tyrone Woods and Glen Doherty were killed along with Stevens and Foreign Service Officer Sean Smith.