Dreamer Makes History, Explains Hope of Deferral Program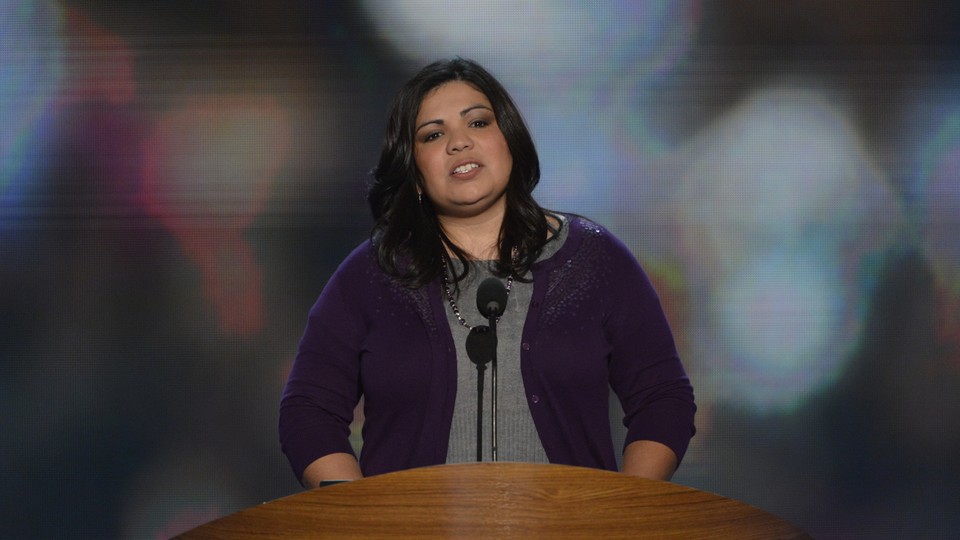 Benita Veliz, 27, made history on Wednesday when, in sharing her academic achievements of having graduated as valedictorian at age 16 and secured her college degree at 20, she became the first undocumented immigrant to address a political convention.
(Related transcript: Remarks by Benita Veliz)
Her story personified two key elements of the Democratic agenda "" immigration and education, especially for youth from low-income families for whom college carries both hope and financial burdens.
In her short remarks, the San Antonio immigration activist said, "I've had to live almost my entire life knowing I could be deported just because of the way I came here." But then she explained that she benefits from President Obama's deferred-action program.
Veliz said that many young immigrants like herself now will be able to "work, study, and pursue the American dream," according to a story in The Huffington Post.
Yet the high costs of attending college continues to be a major barrier for many Hispanics, blacks, Asians, and immigrants who seek higher education. Even with the two-year work permit from the Deferred Action law, many Dream Act students will find it difficult to pay for rising college costs.
Last year, as costs escalated at the nation's universities, the price tag in California rose the most, with tuition in the state's public system increasing by 21 percent, according to a Los Angeles Times article, citing a nationwide study.
And costs are expected to keep rising, for both private and public schools.
Kal Chany, founder and president of Campus Consultants, a financial-ad advising service, calculated that by 2030, the average annual cost for a private-university education could reach $130,428, according to a CBS article. Those planning to attend public schools will likely expect to pay more than $57,000 a year, according to an NBC story.