This article is from the archive of our partner
.
The four times President Obama has gone on TV in the last six days, as he did this morning when he spoke to the United Nations General Assembly, cameras showed what looks like he has a black eye. Or at least one that has been covered up. His left eye has a bigger, puffier bag under it than his dark-circled-yet-still-relatively-refreshed-looking right eye. We first noticed last week that it looked like Obama had a shiner on his left eye during the Univision town hall. But in Associated Press and Reuters photos from the event, Obama's left eye looked normal, so we set it aside as something to do with the cameras or lighting. But today, the dark circles and puffiness were back, and again only on his left eye. So, we're going to get to the bottom of this important question: Does the President or does the President not have a black eye?
First, we'll tell you why we're curious: Obama's love of pick-up basketball puts him at risk of injuries from stray elbows. And he's even mentioned recently that the heart of election season would be a bad time to get a visible injury on his face. In Michael Lewis' Vanity Fair profile, Obama worried (in White House-approved quotes) about just such a scenario:
As he climbed into the back of a black S.U.V., a worried expression crossed his face. "I forgot my mouth guard," he said. Your mouth guard? I think. Why would you need a mouth guard?

"Hey, Doc," he shouted to the van holding the medical staff that travels with him wherever he goes. "You got my mouth guard?" The doc had his mouth guard. Obama relaxed back in his seat and said casually that he didn't want to get his teeth knocked out this time, "since we're only 100 days away." From the election, he meant, then he smiled and showed me which teeth, in some previous basketball game, had been knocked out. "Exactly what kind of game is this?" I asked…
But back to today's speeches. Obama first went to the U.N. on Tuesday morning, and as you can see on his left side, a puff is very visible: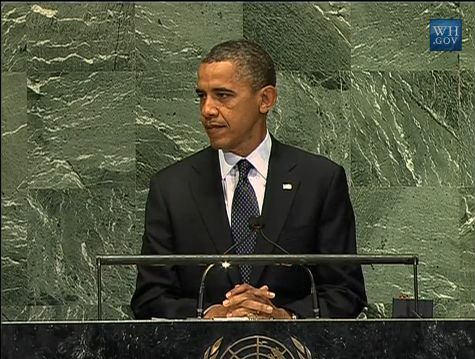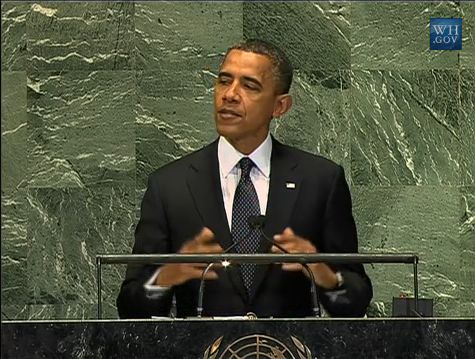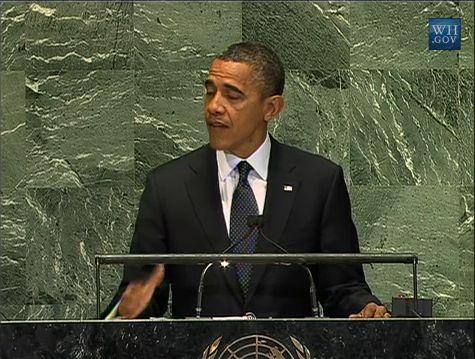 Right side -- no puff: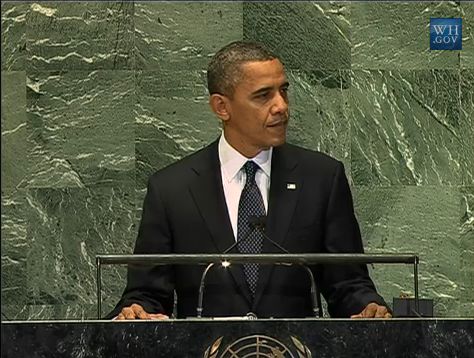 But here is a close up of a Associated Press photo of him giving his U.N. speech. There's absolutely nothing unusual about his left eye: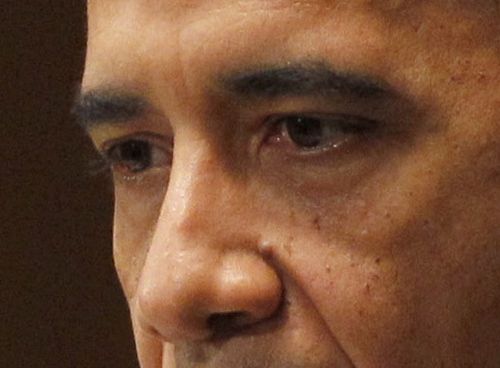 And another closeup, with less shadow: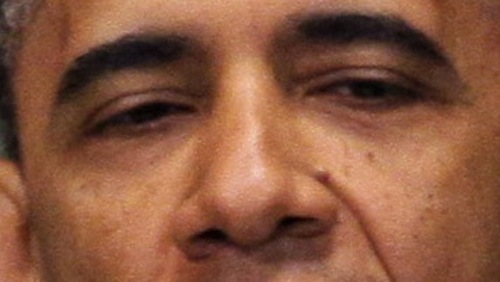 After his U.N. speech, Obama then headed to the Clinton Global Initiative summit and gave another speech. You could see the same ring under his left eye, though it's not as apparent as at the U.N.: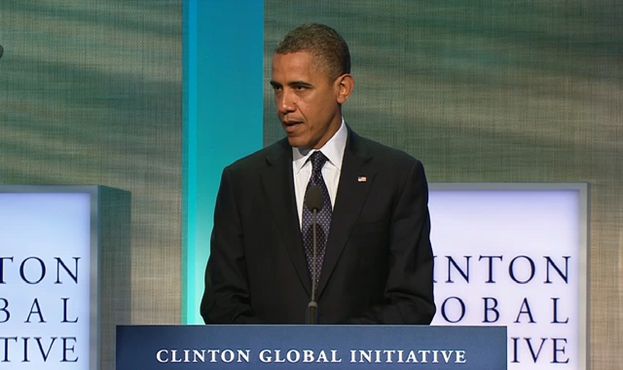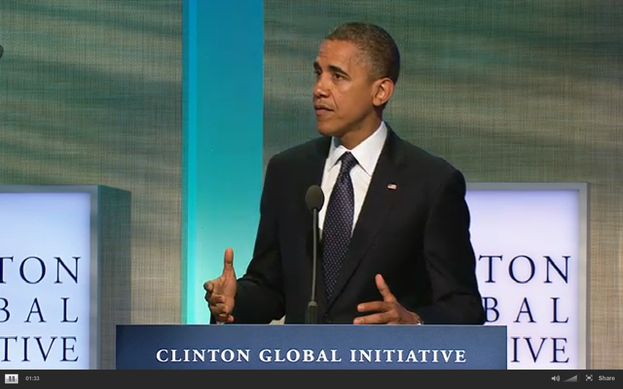 Again, the right eye is fine: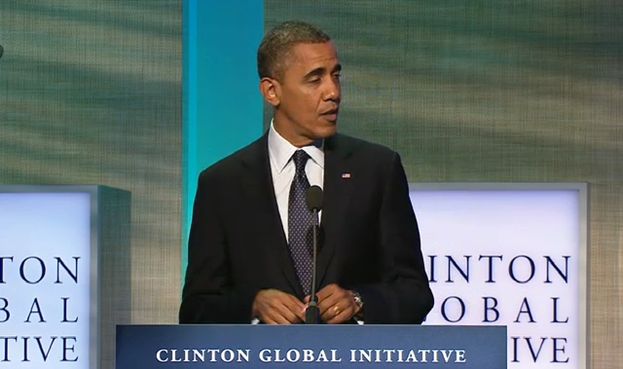 We'd write the whole thing off, except the last time Obama was in front of a TV camera, last Thursday at a Univision town hall, it captured the same phenomenon. Left side, dark puff visible: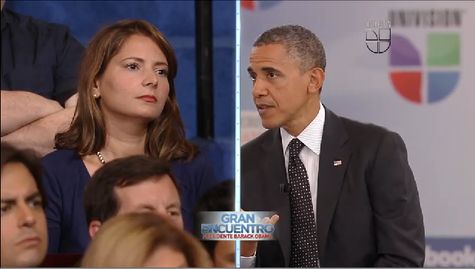 Right side, no puff: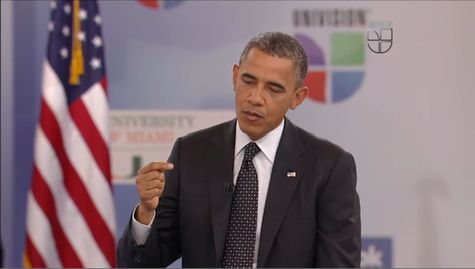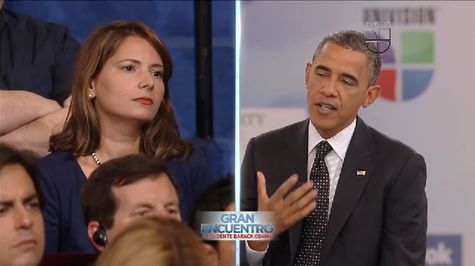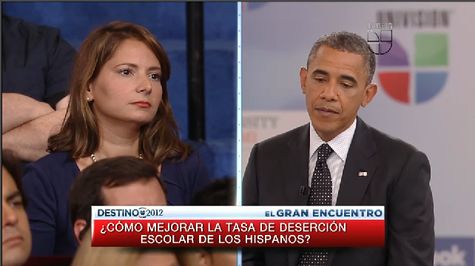 Again, in a photo from the same event, this one by the Associated Press, his left eye is not all that puffy: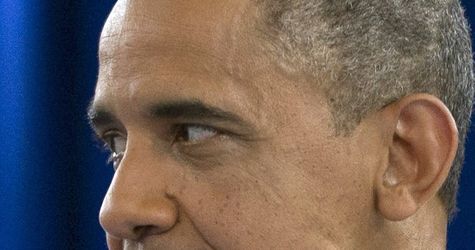 You could maybe argue that there's a tiny hint of his left eye having a darker circle under it in this Associated Press photo from Thursday: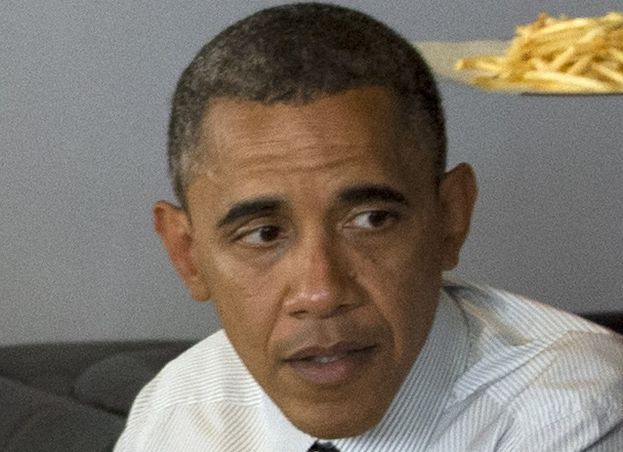 Update: And in his appearance on The View, taped Monday, the left eye was less puffy, but still darker: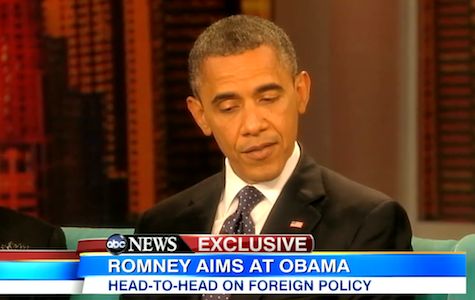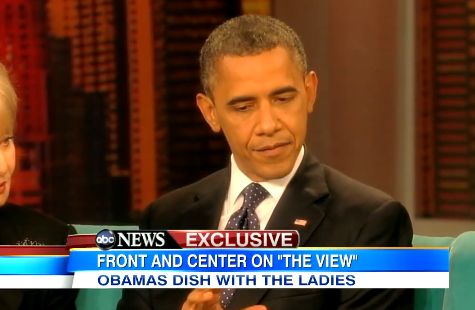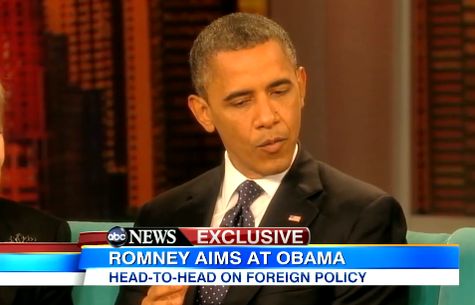 Maybe he has an allergy that flares up?
Could it be a trick of the TV cameras? Well, if so, it's a new trick. Obama's eyes looked fine in his State of the Union address: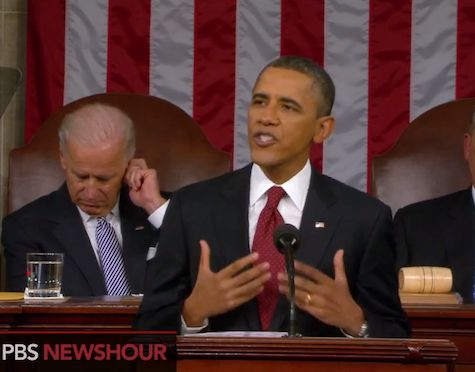 As well as at his Democratic National Convention speech earlier in September: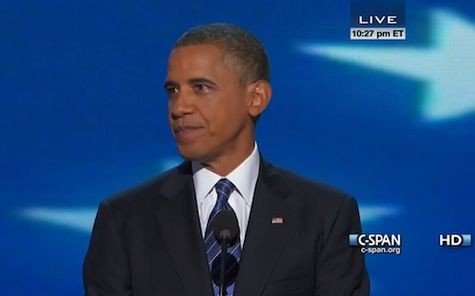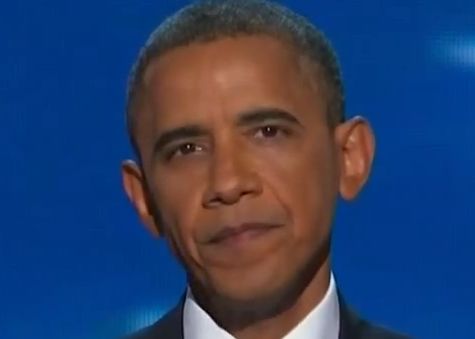 So this is a recent TV camera-only puff, if that's what it is. 
Now, it is entirely possible that there is absolutely nothing wrong with Obama's left eye. We've called the White House and will report back what we hear.
Back when Obama was telling Michael Lewis about how rough his basketball games were, he  wasn't just trying to act tough in front of a reporter. Two years ago, Obama had to get 12 stitches on his lip after colliding with an opponent's elbow and there was no hiding it from Associated Press cameras.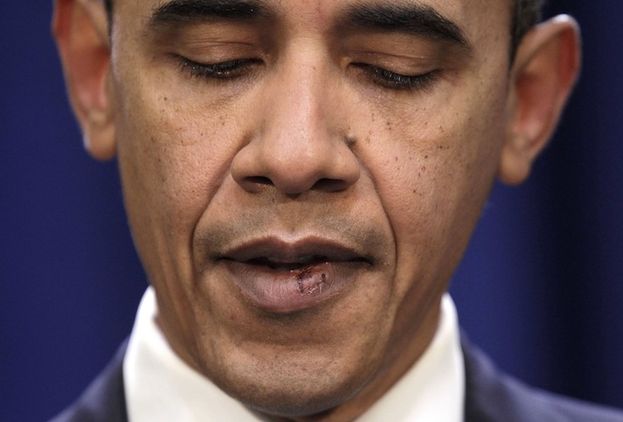 This article is from the archive of our partner The Wire.
We want to hear what you think about this article. Submit a letter to the editor or write to letters@theatlantic.com.