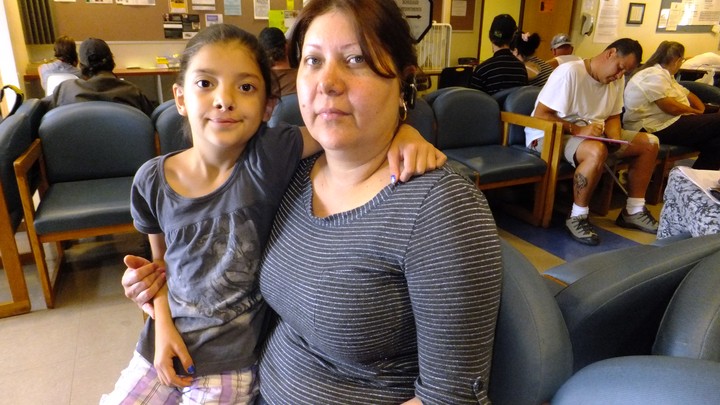 The latest U.S. Census Bureau figures on poverty provide a mixed report for the nation and its communities of color. Overall, the national poverty rate for 2011 remained at 15 percent for the second year.
"It's not that surprising that overall the poverty rate is stubbornly stuck," said Margaret Simms, director of the Urban Institute's Low-Income Working Families Project. "We've had a very slow recovery, and people are not advancing economically."
Below are some insights into the data.
Asian Poverty Rate Creeps Up
About 1.97 million Asians lived below the poverty line in 2011, a slight increase from the year before. The rate of poverty for this group climbed a fraction of a percentage point to 12.3 percent from 12.2 percent. While Asian Americans as a group have lower poverty rates than other people of color, subgroups such as Hmong, Cambodians, Laotians, and Vietnamese have higher poverty rates, according to a New America Media article. Poverty is especially high among the Asian elderly, at 12.3 percent, compared to the national average of those over 65, which is 9.9 percent.
Hispanics Living in Poverty: 1 of 4
While more than 13.2 million Hispanics live in poverty, this was the sole group that saw improvement year over year. The number of poverty-stricken Hispanics fell to 25.3 percent, from 26.5 percent -- perhaps a sign that Hispanics are rebounding a bit faster after the Great Recession than other groups. Still, many of those employed are in lower-wage jobs, Simms said.
Hispanic males, especially those with jobs in construction and the food-service industry, are more likely to earn low wages.
"There tends to be a fair amount of job turnover that would generally be associated with jobs like construction, where you may work full-time, then be off for a few months, and then find another similar job," Simms said. "The work effort looks fairly high, but the income gained over the course of the year may not be as robust as you might expect."
Hispanics Make Gains in the South
That the country's overall poverty rate did not increase was attributed to Southern residents who made gains in full-time, year-round employment, a Census official said. Many Hispanics began moving to the South for construction jobs in the aftermath of Hurricane Katrina or in pursuit of jobs in expanding industries that support motor-vehicle manufacturing, said James Ziliak, director for the Center for Poverty Research at the University of Kentucky.
"The auto industry has made a pretty healthy rebound over the last two years," Ziliak said. He said that 2011 census figures provided welcomed news. "After four years, you kind of celebrate when you stop hemorrhaging."
Lower unemployment rates among Hispanics may be tied partly to a willingness to work fewer hours and for lower wages, according to a University of Tennessee report.
More African Americans Fall Into Poverty
In 2011, 10 million African Americans lived in poverty. Last year, this group saw a 0.2 percentage-point nudge up to 26.7 percent.
Simms correlates the rise in poverty to high unemployment rates, a challenge to escaping poverty.
With blacks' rate of unemployment exceeding 14 percent, this group is more likely to experience longer periods of unemployment. "Not getting back into work as fast is another factor" contributing to the rising poverty rate, Simms said.
In 2011, government layoffs continued, largely impacting middle-wage earners.
By percentage, blacks hold more jobs in the public sector than whites or Hispanics. Nearly 20 percent of blacks worked in local, state, and federal government in 2011, compared to 14.2 percent of whites and 10.4 percent of Hispanics, according to the Labor Department.
"What we've seen is quite some ups and downs for African Americans," Simms said.
Foreign-Born Workers Rise Faster
On average, immigrants tend to see poverty rates decrease much more rapidly than natives do, according to a Bureau of Labor Statistics report. In 2011, 19 percent of people not born in the U.S. lived here in poverty, down from 20 percent; in comparison, the poverty rate for the native-born remained at 14.4 percent. The more time immigrants spend in the U.S., their rate of poverty as a group improves, a Federal Reserve Bank of Dallas report shows.
Further Perspectives
Among other coverage of the poverty report:
This article is part of our Next America: Communities project, which is supported by a grant from Emerson Collective.
We want to hear what you think about this article. Submit a letter to the editor or write to letters@theatlantic.com.