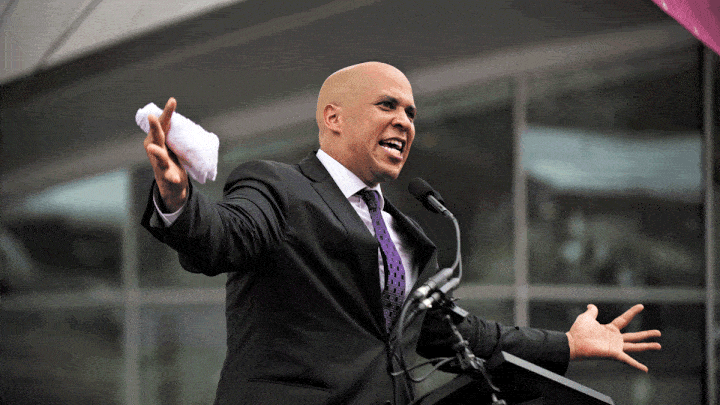 Newark Mayor Cory Booker, who served as the co-chair of the Democratic platform committee, said on Sunday that leaving the word "God" out of the party's platform was merely "an error of omission."
Dismissing claims that Democrats are anti-religion, Booker said criticizing the party for the omission was a "cheap shot."
"At the end of the day, people look at the platform before (with words like) "˜faith,' "˜religion,' "˜clergy' — all of that was in there. All of those words were in there," he said on ABC's This Week. "It was an error of omission."
Sen. Rand Paul, R-Ky., challenged Booker on the optics of Democratic delegates booing convention chairman Antonio Villaraigosa, the mayor of Los Angeles, during a revote of the platform to add the word "God" and language recognizing Jerusalem as the capital of Israel. The language was added, over the objection of some vocal delegates in the convention hall.
"When the images are of people booing God, that's a tough image to overcome," Paul said.
Booker refuted Paul, however, saying the fact that President Obama intervened in the process shows a positive image of leadership.
"The platform committee may have done it. But when the president of the United States found out about it, he intervened," Booker said. "What Romney has done, when he's found out differences, he simply tried to stiff-arm them and distanced him from his platform. We have a party right now where our president and our platform are beautifully aligned. Let's talk about substantive differences now between platforms. Not this rhetorical stuff that's [used] to distract people."
Booker joked that "God can take care of himself," while also going after the Republican platform for its lack of language supporting abortion rights in cases of rape or incest.
See all NJ's Sunday show coverage | Get more NJ newsletters
We want to hear what you think about this article. Submit a letter to the editor or write to letters@theatlantic.com.