Bill Clinton: Obama Made No Mistake Not Meeting with Netanyahu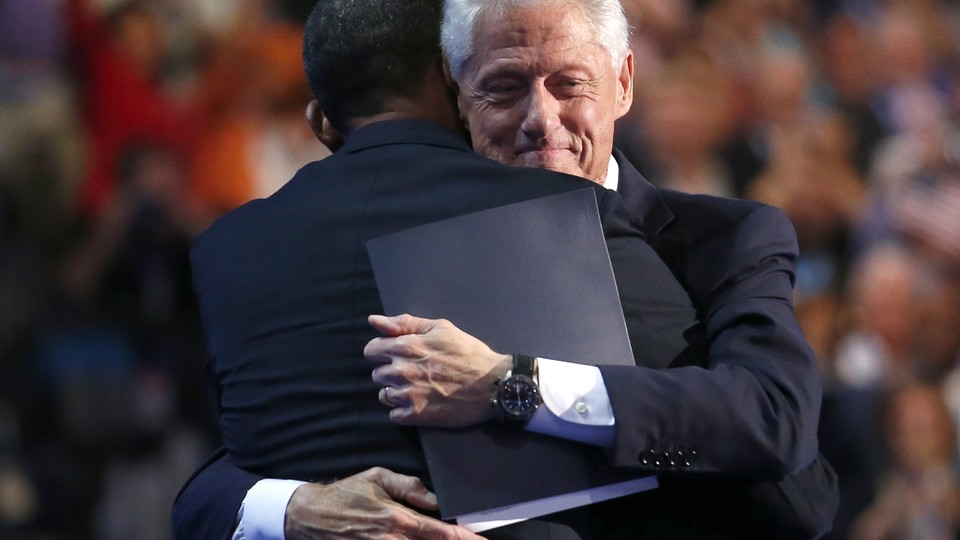 Former President Bill Clinton said it was not a mistake for President Obama to forego meeting privately with Israeli Prime Minister Benjamin Netanyahu this week, as world leaders gather at a meeting of the United Nations General Assembly.
Citing a recent conversation that Obama and Netanyahu had over the telephone, which reportedly lasted for an hour, Clinton said he wasn't sure if there was anything more the two men needed to discuss in person. Because of the campaign, Clinton said, it might have been difficult to meet with as many leaders as Obama may have hosted ordinarily.
It is "not necessarily a mistake if you're going to have a no-meeting policy," Clinton said on MSNBC's Morning Joe.
Clinton said he assumed U.S. and Israeli security operations "are fully conversant with whatever the facts are on Iran and whatever they intend to do for the next several weeks."
Obama has been attacked in recent days for not scheduling a meeting with Netanyahu, even though Netanyahu has said publicly he was not offended.