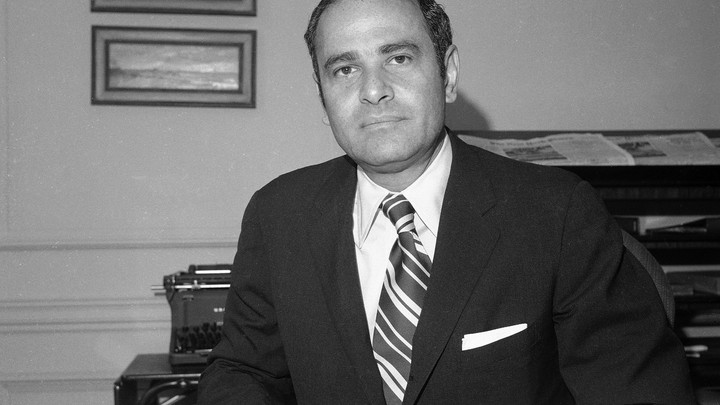 Former New York Times publisher Arthur O. Sulzberger died today at the age of 86, The New York Times reports.
Sulzberger took over the paper in 1963 and remained publisher until 1992. He is perhaps best known for the decision to publish the Pentagon Papers in 1971, a move the Nixon administration attempted to censor. The resulting Supreme Court case "established the primacy of a free press in the face of a government's insistence on secrecy," the Times writes.
During his tenure, he spearheaded the paper's features and op-ed pages, and made the paper national by establishing satellite printing plants. His son, Arthur O. Sulzberger Jr. is the current CEO and publisher.
Read more at The New York Times.
We want to hear what you think about this article. Submit a letter to the editor or write to letters@theatlantic.com.
Brian Resnick
is a former staff correspondent at
National Journal
and a former producer of
The Atlantic
's National channel.