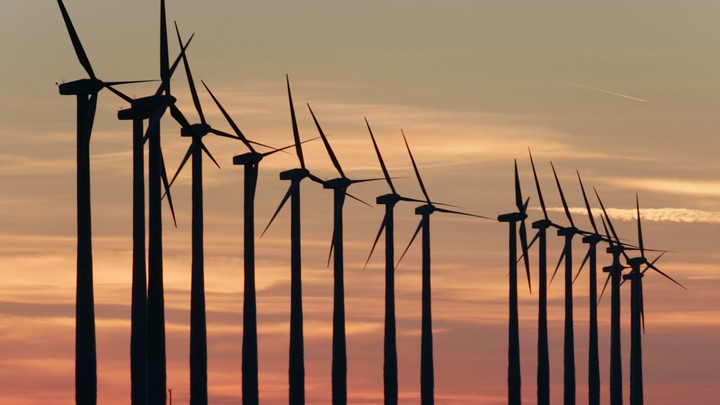 A federal tax incentive for wind power has long been a top priority for clean-energy advocates, who have been lobbying for its extension ever since it was first enacted in 1992. Though the tax credit, which has drawn up to $20 billion in private investment annually, has been renewed and expanded over the years, it is set to expire at the end of this year, and the fight over it has recently played a role in the presidential campaign.
The issue moved to the forefront in late July when Shawn McCoy, a spokesman for Republican presidential candidate Mitt Romney, told an Iowa newspaper that Romney does not support an extension of the wind-energy incentive, known as the production tax credit.
"He will allow the wind credit to expire, end the stimulus boondoggles, and create a level playing field on which all sources of energy can compete on their merits," McCoy said in an interview with The Des Moines Register. "Wind energy will thrive wherever it is economically competitive, and wherever private sector competitors with far more experience than the president believe the investment will produce results."
The comment created an opening for President Obama to attack Romney in key battleground states throughout the country. The wind-power industry supports anywhere from 2,000 to 7,000 jobs each in swing states like Colorado, Florida, Iowa, Michigan, Ohio, Minnesota, Pennsylvania, and Wisconsin.
At the top of the list are Iowa and Ohio — the wind industry in Iowa employs between 6,000 and 7,000 people, while it supports between 5,000 and 6,000 jobs in Ohio, according to the American Wind Energy Association's "U.S. Wind Industry Annual Market Report Year Ending 2011."
Iowa gets 20 percent of its electricity from wind turbines — the highest percentage in the nation — and the state ranks seventh for potential wind resources. Ohio, meanwhile, has well over 50 companies currently manufacturing components for the wind-energy industry and was the fastest-growing state for new wind installations in 2011.
Overall, throughout the United States, there are more than 400 manufacturing facilities supplying components for wind turbines and about 75,000 jobs in the wind industry, including manufacturing jobs, according to the AWEA.
We want to hear what you think about this article. Submit a letter to the editor or write to letters@theatlantic.com.
Olga Belogolova
is an associate editor at
InsideDefense.com
in Washington, D.C., where she covers the Navy. She was previously a staff reporter at
National Journal
, where she covered energy policy and other global issues.